Strong Wireless, FiOS Additions Propel Verizon in 3Q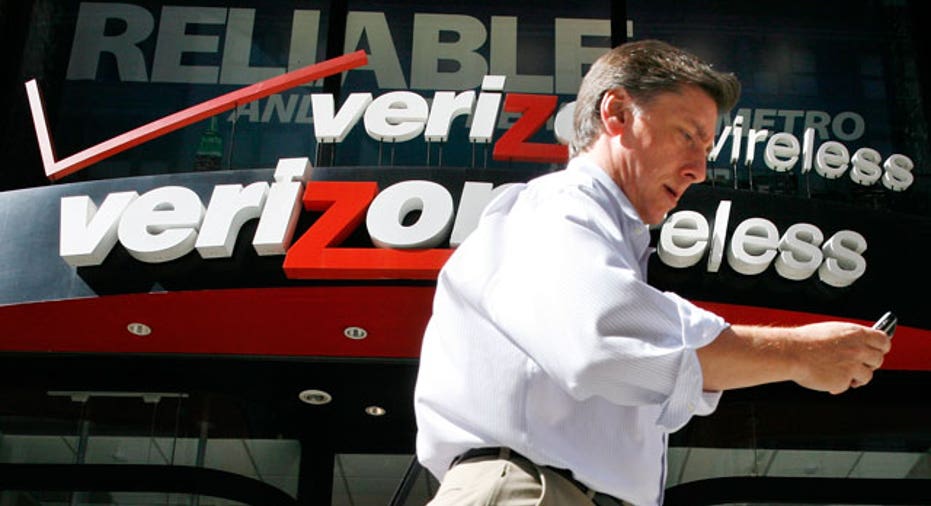 Wireless and cable provider Verizon (NYSE:VZ) reported a better-than-expected 30% increase in third-quarter profit on Thursday as service revenues picked up in its wireless unit and more consumers signed up for FiOS.
The New York-based operator of FiOS cable and Verizon Wireless reported net income of $5.58 billion, or 78 cents a share, compared with a year-earlier profit of $4.29 billion, or 56 cents.
Excluding a one-time charge related to the planned purchase of Vodafone's (NYSE:VOD) 45% stake in Verizon Wireless, Verizon said it earned 77 cents a share, topping average analyst estimates in a Thomson Reuters poll by three cents.
Verizon, which has reported double-digit earnings growth in six of the last seven quarters, has been arranging funding since September for its planned $130 billion deal to buyout Vodafone's 45% Verizon Wireless stake. The deal is set to close early next year.
Last quarter, wireless service revenues grew 8.4% to $17.5 billion, with the unit adding 1.1 million net retail connections and 927,000 net retail postpaid connections. The unit ended the quarter with a total of 101.2 million retail connections, a 5.5% year-over-year increase.
In Verizon's wireline unit, consumer revenues grew 4.3% to $3.7 billion, with FiOS adding 173,000 Internet and 135,000 video subscribers. Verizon says the business remains on track to meet its customer growth targets in 2013.
"These strong third-quarter results reflect Verizon's long-term investment in reliable, high-quality networks to deliver value to customers," Verizon CEO Lowell McAdam said in a statement.
Revenue for the three months ended Sept. 30 grew 4.4% to $30.28 billion from $29 billion a year ago, beating the Street's view of $30.16 billion.
Shares of Verizon increased 2.3% in early trade to $48.35.