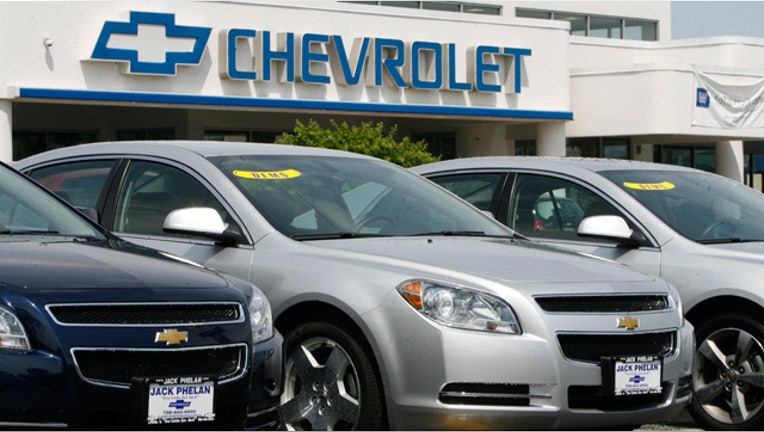 Chrysler Group LLC posted a 27 percent gain in October U.S. sales -- its best result in four years -- as major automakers reported results pointing to the strongest showing for industrywide vehicle sales since the start of 2011.
General Motors Co (NYSE:GM) posted a sales gain of 2 percent in October, a weaker gain than some analysts had expected for the top U.S. automaker. Its shares were down 6.5 percent at $24.16 on Tuesday morning.
GM said in a statement that it expected industrywide sales of light vehicles would top the 13.3 million sales rate the industry saw in February of this year.
U.S. auto sales, which are tracked as one of the earliest snapshots of consumer demand, slipped in the spring and early summer amid concerns about the prospect of a renewed downturn in the U.S. economy and supply disruptions triggered by the March earthquake in Japan.
Analysts said the improved results for October showed some consumers have delayed vehicle purchases for as long as they could during the downturn. Used car prices are higher and the average age of cars and trucks on American roads is now about 11 years, the highest-ever reading for that indicator for pent-up demand.
Jonathan Browning, chief executive of Volkswagen Group of America, said the strong October sales for Volkswagen came despite the still-weak economy.
"There are still are some underlying consumer confidence issues," Browning said.
He said he expected industrywide U.S. sales to end at about 13 million for the full year, up from 11.6 million in 2010. The sales rate in the first nine months of 2011 was 12.5 million.
Retail sales for Chrysler, which exclude discounted sales to fleet operators like car rental agencies, were up 40 percent in October, a rebound that underscored how far the weakest of the three U.S. automakers has bounced back since its 2009 bankruptcy and bailout.
Last month, Chrysler was third in U.S. sales behind crosstown rivals GM and Ford Motor Co (NYSE:F) and slightly ahead of Toyota Motor Corp.POST-QUAKE STABILITY
October was the first month that Toyota and Honda dealers reported that their inventories had returned to near normal levels, seven months after the earthquake in Japan that disrupted the supply of key components including electronic sensors.
Analysts are watching the impact of floods in Thailand, which could crimp production for the Japanese automakers in the months ahead.
Honda withdrew its annual earnings guidance on Monday, citing the strong yen and floods in Thailand, just as it was starting to recover from Japan's earthquake and tsunami.
Among Japanese automakers, Honda has been hit the hardest by the supply disruptions caused by both Asian disasters. The latest floods in Thailand have caused direct damage to the company's car factory in Thailand's Ayutthaya province. Honda said its North American production would be half of its original plan from Nov. 2 through Nov. 10 at its six plants in the United States and Canada due to parts shortages resulting from the floods.