Strong Hermes sales confirm China-fueled luxury revival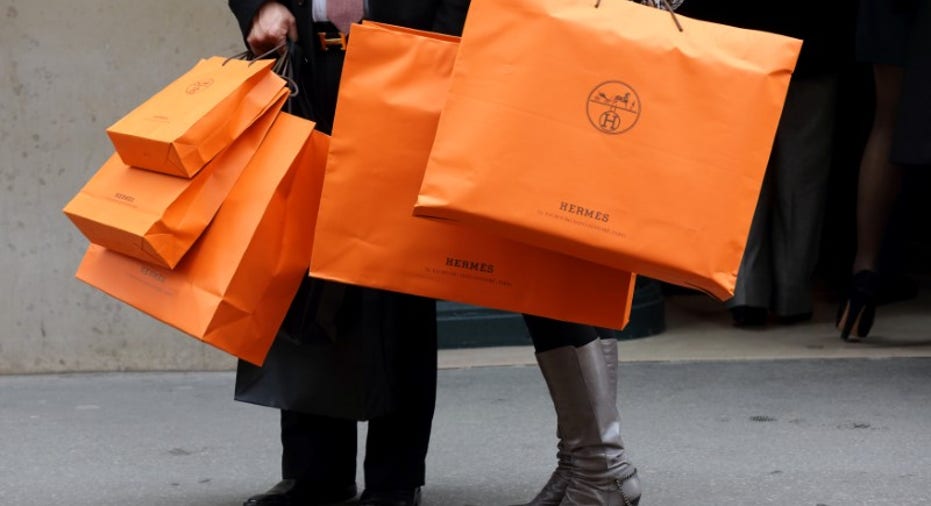 Hermes confirmed stronger-than-expected global demand for luxury goods on Thursday, joining luxury goods industry leader LVMH and Gucci owner Kering in outshining third quarter results forecasts.
A sales rebound in mainland China, improvements in Hong Kong, a British surge thanks to a weaker pound and relative U.S. resilience despite the stronger dollar have all lifted luxury stocks including LVMH, Kering, Hermes, Richemont , Burberry and Hugo Boss in the past month.
Chinese customers, the biggest buyers of luxury goods who make up more than a third of global demand, have been re-opening their wallets, luxury groups said, spurred in part by government policies encouraging local consumption.
"The driving trend is that the Chinese customer is slowly coming back," Makiko Zuercher, who manages the 22-million euro Dynapartners Luxury Brands Fund, said.
These positives now outweigh concerns about lower tourist traffic in Europe, due to the attacks on Paris, and the drop in purchasing power among Russian, Middle East and Brazilian consumers after the depreciation of their currencies.
"Many of the psychological catalysts which dampened luxury demand - starting with the renminbi deterioration in August 2015 and including attacks in Paris in November 2015 - have now been shrugged off," HSBC said in a note.
"Every market, with the possible exception of Japan, is doing better or in line with previous trends."
The broker said luxury stocks had been sold "short" by hedge funds, a trade showing they expect the price to fall, and largely ignored by "long-only" institutions for many months.
The one luxury stock for which there is still shorting interest is Cartier owner Richemont, which makes half of its sales from watches, the luxury sector's most depressed segment.
Data from Astec Analytics shows Richemont has the highest "short" interest.
It is also one of the few luxury stocks still down for the year to date and analysts are not expecting any upbeat comments when it publishes its trading update on Friday.
Kering is easily the best performer this year, and short-sellers have very low positions in the stock.
Fund managers and buy-side analysts said investors needed to be remain selective as some brands such as Prada <1913.HK> and Tod's could continue to suffer in the near term from competition from more innovative rivals.
Recent trading updates showed that sales growth in the sector could only be achieved through market share gains as the past levers to boost revenues such as opening new shops and lifting prices were no longer available.
Hermes beat market expectations with a 8.8 percent rise in third-quarter sales at constant currencies, above analysts' 7 percent forecast, helped partly by China's rebound.
Last month industry leader LVMH, regarded as a proxy for the sector, and later Kering, saw their shares soar after their respective Louis Vuitton and Gucci brands published much stronger than expected sales.
"Who would have expected two years ago Gucci's recovery would be so strong," said Scilla Huang, manager of the Julius Baer Luxury Brands Fund, with 200 million euros under management.
������ "They made courageous efforts and people were hungry for that kind of newness."��
(Additional reporting by Vikram Subhedar; Editing by Alexander Smith)