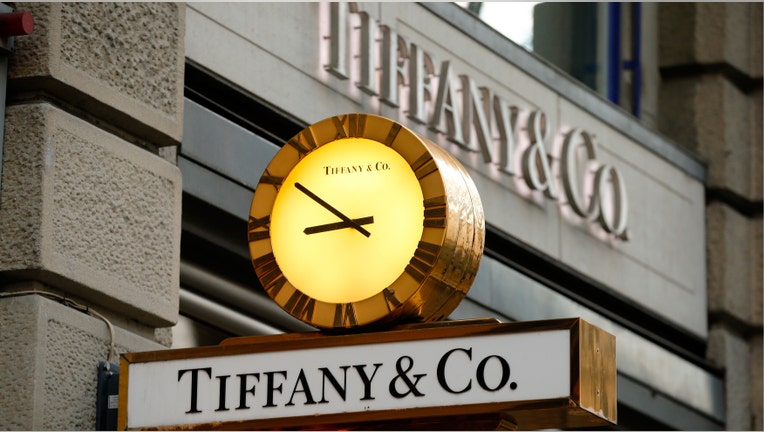 Tiffany & Co's (NYSE:TIF) quarterly sales fell for the first time in five years and are expected to decline further as a strong dollar not only keeps tourists away from its flagship New York jewelry store but also reduces the value of sales overseas.
Sales outside the United States account for roughly half of Tiffany's total revenue, while tourists have historically accounted for a quarter of U.S. sales. The company's Fifth Avenue store counts on tourists for about 40 percent of sales.
Although Tiffany has been battling the effects of a strong dollar for months, the drop in fourth-quarter sales surprised analysts, most of whom were expecting an increase.
The dollar gained about 9 percent between November and January, which takes in the holiday shopping season, and it is widely expected to rise further this year.
Tiffany, whose shares fell more than 3 percent on Friday, said sales were expected to drop 10 percent in the quarter ending April, mostly because of the dollar.
"Tourist purchases are expected to continue to be pressured in the Americas," Chief Financial Officer Ralph Nicoletti said on a post-earnings conference call.
The company said it expects profit to fall 30 percent in the current quarter and more modestly in the second.
A recovery in the next two quarters would deliver "minimal growth" in full-year profit from the $4.20 per share earned in the year ended Jan. 31.
Edward Jones analyst Brian Yarbrough said he doubted Tiffany would meet these targets.
Tourists spent $34.55 billion in the United States in the November-January period, down 1.5 percent from a year earlier, according to the government's Office of Travel & Tourism Industries.
Tiffany's fourth-quarter revenue slipped to $1.29 billion from $1.30 billion. Analysts were expecting $1.31 billion, according to Thomson Reuters I/B/E/S.
Net income was $196.2 million, or $1.51 per share, in line with the average analyst estimate.
Tiffany's shares were down 3.5 percent at $83.38 on the News York Stock Exchange.
(By Yashaswini Swamynathan; Editing by Savio D'Souza)