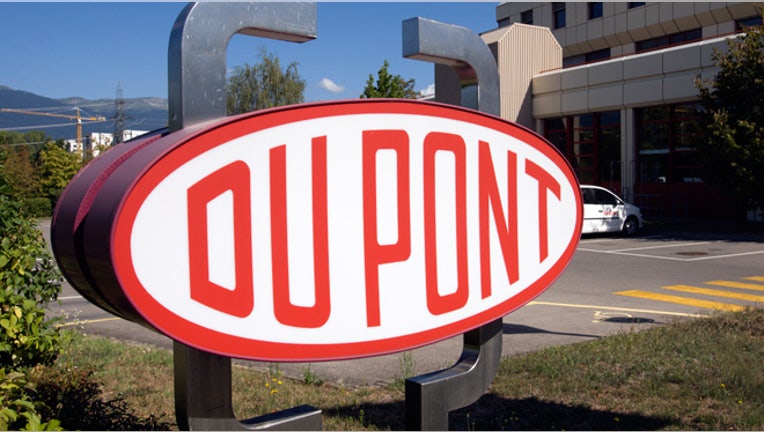 Powered by accelerating agriculture sales and higher prices, manufacturing giant DuPont (NYSE:DD) beat the Street on Thursday amid a 12% jump in revenue.
The blue-chip company said it earned $1.49 billion, or $1.57 a share, last quarter, compared with a profit of $1.43 billion, or $1.52 a share. Excluding one-time items, it earned $1.61, topping forecasts from analysts for $1.55.
DuPont said its revenue rose 12% to $11.23 billion, matching the Street's view. While volumes shrank 2%, the company managed to cancel that out with an 8% increase in prices.
"DuPont's market-driven science and commitment to innovation and productivity are winning in key markets, despite economic headwinds early in the first quarter," CEO Ellen Kullman said in a statement.
Looking ahead, DuPont reaffirmed its full-year guidance for 2012 non-GAAP earnings of $4.20 to $4.40, which translates to a 7% to 12% jump. The midpoint of that range, $4.30, would exceed the Street's view of $4.25.
The markets had a muted response to the report as DuPont's shares were recently off 0.19% to $53.17. They have declined more than 3% over the past 12 months, but are up 16% so far in 2012.
DuPont enjoyed strong growth in most regions last quarter, including a 13% jump in U.S. and Canada sales to $4.8 billion and a 14% leap in its Europe, Middle East and Africa division to $3.2 billion. While Asia Pacific sales were flat at $2 billion, revenue in Latin America soared 23% to $1.2 billion thanks in part to a 15% rise in local prices.
The first-quarter results were driven by a 16% increase in agriculture sales to $4.1 billion thanks to 8% increases in prices and volumes. DuPont said it saw "robust" sales of North American corn and benefited from a "strong" early start to the European season.
The upbeat agriculture results more than offset a 17% drop in electronics and communications sales to $700 million. DuPont said its nutrition and health revenue surged 149% to $800 million, while performance chemicals sales gained 6% to $1.9 billion.