Strings Attached: Online Dating for Married People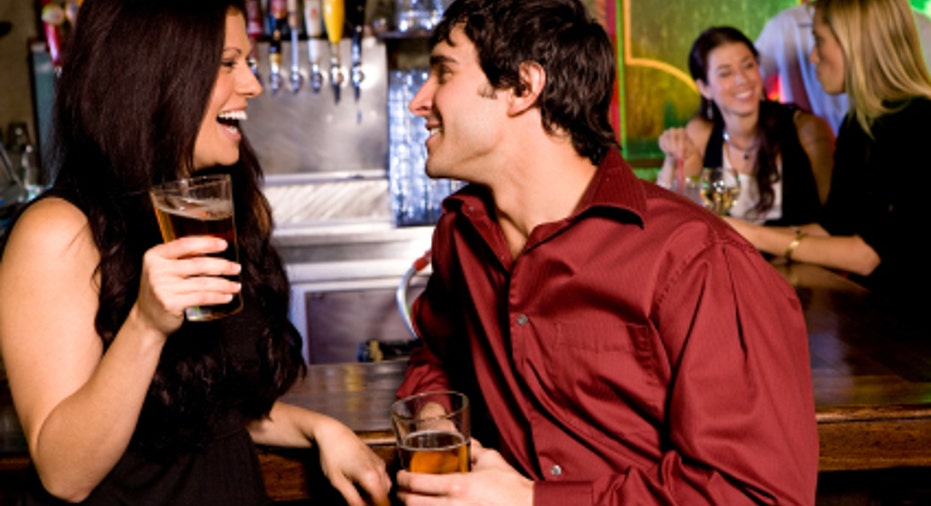 Its no secret online dating is rapidly becoming one of the most popular ways singles are meeting to start a relationship and find a mate. According to a recent Match.com survey, 1 in 5 new committed relationships originate online. But like all good markets that find success, the online dating world has evolved, and its offerings have expanded. Websites catering to single people looking to date and possibly marry are now just one type of dating site available online.  Others entering the space are catering to an entirely different demographic: people who are already married and looking to date.
Nothing is off limits when it comes to the Internet, including marital vows. We checked in with four online dating sites for married people to see how much the service costs, whos joining and whats behind this growing trend.
AshleyMadison.com
Started: 2001
Members: 11 million in 15 countries, 7 million members in the U.S., according to the company
Cost: Free to sign up and browse profiles, with a cost of  $49 for 100 credits, which would be enough to connect with around 20 members
Do you have to be married to join? No
Q&A with Noel Biderman, CEO of Avid Life Media and founder of AshleyMadison
Why did you start this site?
Online dating in general suffers from a fatal flaw if its users are all looking to get married and then unsubscribe from the site. It seemed to me that traditional companies werent willing to venture into this marketplace despite there being a definite market for it. Also, we found that people interested in affairs were avoiding newspaper classified ads at all costs. They felt it really stigmatized them.  Nowadays, its rare for someone to meet in a classified ad, they meet online and thats just where the industry is going.
Who is Ashley Madison?
A mythical being; in 2001, the two most popular names for girls were Ashley and Madison. We wanted this site to be a place where women felt comfortable going, and it was clear they liked those names. We didnt know what to call it at first. The word "adultery" is too biblical, and "cheating" is too negative. We knew we could never get women to go on a site called Cheating Wives, they would be appalled by that notion.
What types of different ages/ sexes are on your site?
When we first started, I was way less convinced women would join, and I still have more men than women on the site. It definitely depends on age though. For the age group of 50 plus, I have almost 4 men to every 1 woman. For the age group of 30 and under, its virtually 50/50. Across the board though, these people are all looking for something easier than going to a bar and pretending to be single.
When do you notice an uptick in traffic?
Inevitably the days after Fathers Day, Mothers Day and Valentines Day see traffic spike through the roof. Its often on these days that relationships are put to a test, and people realize they need more out of their life than they are getting from their spouse. But another interesting phenomenon is that a lot of people who sign up for AshleyMadison will often send just one message and theyll realize once they dip their toe into the infidelity pool that they just cant live with the guilt.
Gleeden.com
Started: 2009
Members: 1 million, according to the company
Cost: Free to join and search profiles, but costs between $14.99 to $499 for credits that allow users to contact one another. The ratio of male to female users on the site is 2:1 and only men have to pay join.
Do you have to be married to join? No, but Gleedens survey of members shows 97% of its users are in a relationship.
Q&A with Kristiana Strandjeva, spokesperson for Gleeden.com
Who are your main clients/customers?
The average age for women on Gleeden is 32 and for men it is 39. Our members are college educated, affluent individuals, seeking physical and/or emotional fulfillment. Through research and observations, weve discovered that extramarital daters cant connect the same way single people canthey may need to use work computers or smartphones in order to connect without getting caught.
When are you busiest?
Weve noticed our busiest times of the day, when members like to log in and communicate, is in the morning, during work, and late evenings. The number of user connections drops slightly on weekends, days off and holidays. The numbers pick up significantly after family-oriented holidays are over. Weve also observed that January, May, the summer months and September are popular months for Gleeden.
Were you surprised at the response level/interest from people?
Not surprised at all, actually. The concept of relationships outside of the marriage has been around a long time, it is as old as marriage itself. Gleeden was made by women for women. Back in 2009, founder Teddy Truchot was approached by several women and fellow employees who shared similar marital problems. The women voiced their need for a place, a playground for adults, where theyll be able to be in control and carry out an extramarital affair with utmost discretion. Several months later, Gleeden was born. Today, the women who inspired Gleeden are still working for the site. In Europe, Gleeden has had tremendous success since its launch. Gleeden represents something everyone wants, but doesnt want to admit to or talk about.
Why do you think married people turn to a site like this to meet people?
In todays day and age, its very difficult to be married and faithful. The media produce a constant supply of athletes, politicians, musicians and celebrities who have had the odd transgression (and have been caught). Whats more, the slightest infidelity rumor can send magazine sales, TV shows ratings and the bloggersphere on fire. Once individuals have decided to have an affair,  they can certainly begin one with a co-worker or even an old boyfriend on Facebook. However, for any extramarital affair to be successful, one needs discretion Gleeden can provide that in an elegant, personalized and secure environment.
Where is the married dating industry is headed?
The extramarital dating industry today is exactly what the traditional online dating industry was 10 years ago; its still in its infancy. Back then, online dating websites were ridiculed and deemed doomed to fail by many. Certainly, no one was able to predict how much the industry would grow to where it is today. We believe the online extramarital dating industry will continue to grow in the same direction of the traditional dating industrys success.
NoStringsAttached.com
Started: 2010
Members: 3.4 million, according to the company
Cost: Free to join and search profiles, with a cost of  $8.99 a month for full access
Do you have to be married to join? No
Q & A with Anthony Previte, chief operating officer of FriendFinder Networks Inc.
Why do you think married people turn to a site like this to meet people?
The opportunity to cheat is the best with people you know such as a coworker, a neighbor or a friend. These are also the most dangerous people to have an affair with because it's only a matter of time before your partner finds out. Those looking to have an affair need a safe place to find like-minded people without the threat of getting caught. Sites like NoStringsAttached provide this for its members.  Do you think your site like this actually makes it easier to cheat, or will people find a way no matter what?
Cheating isn't a gene youre born with. While there are certainly people who just don't have it in them to be monogamous, most of us start our marriages by promising to be faithful forever. We are married for a number of years and even enjoy having sex together. Over time, many of us find it feels more normal to have outside sexual relationships.What we are doing is creating safer opportunities for those who want to have affairs without ending their relationships.
MarriedSecrets.com
Started: 2003
Members: In the hundreds of thousands, according to the company
Cost: Free to sign up and browse, or around $19.95 per month
Do you have to be married to join? No
Q&A With Jason Baker, spokesperson for MarriedSecrets.com
Why did you start this site? 
We noticed how married people were cast out at so many of the traditional sites out there and it is still that way today on many sites.  So we said to ourselves, instead of shunning these people, well embrace that demographic.
We think we are the more classy site if you will.  We think users know what we mean because so many of the sites out there show scantily clad young women in bikinis on their homepages, saying these girls are waiting for you in your town to hook up for sex now!  Or the sites that show simulated sex acts on their homepage banner; we think people are smarter than that.  Weve tried hard to be more authentic and genuine
Who are your main clients/customers?
We have a wide variety of members. We find that most of our members dont want to destroy or quit their families, but are looking for an intimacy that they may not be getting at home.
Why do you think married people turn to a site like this to meet people? 
Often times the main theme is that people are looking to find an intimacy that they are not getting at home.  Hence our registered trademark Recapture the Feeling.  People are coming to our site to recapture that feeling that they first had when they were dating.