Strand Your Credit Card Needs on 'Islands' and Save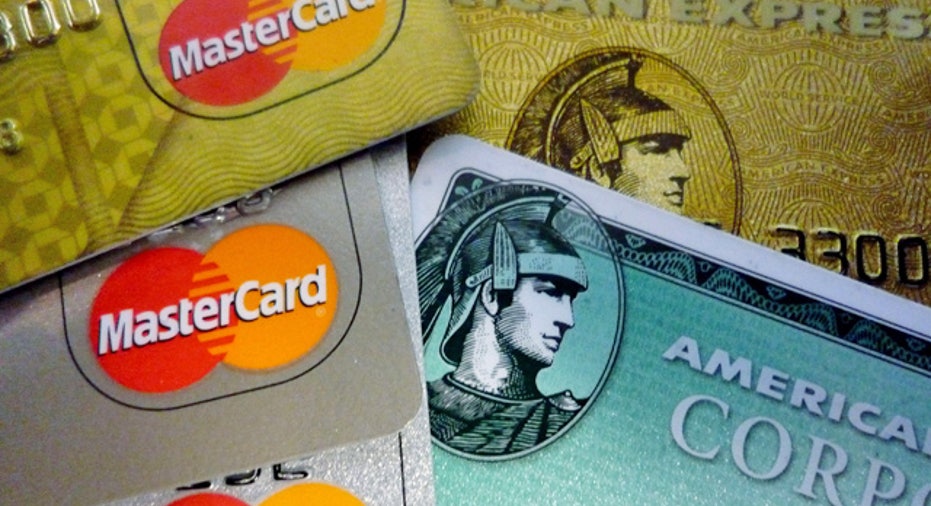 If you were to set out to find the best cash-back credit card, the best travel rewards credit card, the best balance transfer credit card and the credit card with the lowest APR, how many different cards do you think you'll come back with?
It's almost certain that you'll return with four different credit cards.
Sure, some cards are versatile, providing pretty good utility for a few different needs, but you're not going to find the best attributes all on one card. It therefore stands to reason that people who rely on just one credit card are not maximizing their personal finance potential and as a result, should take advantage of the Island Approach.
American consumers, with their rising credit card debt levels, need a simple way of improving their personal financial operations, and the Island Approach is just that. This approach builds on the theory of compartmentalization and holds that consumers should open different credit cards for each of their financial needs, thereby isolating these needs like they are stranded on islands. Not only does this system of credit card use promote financial clarity, it also helps minimize the cost of debt, eliminate debt faster and maximize rewards potential.
Minimize Cost of Debt
Compartmentalization allows you to get the lowest interest rates and helps naturally lower your monthly revolving balance, which is the amount that accrues interest.
If you mix purchases that you can and cannot afford to pay for in full on the same card, you'll be assessed interest daily on both. But if you isolate your everyday purchases on a different credit card from your debt, they will never accrue interest, which saves you money.
Carrying no more than one type of balance on each credit card also helps you pay off your most expensive debt first since you decide how to allocate payments. When you have more than one type of balance on a single card, your credit card company applies your minimum payment to the balance with the lowest interest rate and only amounts above this minimum to your more costly debt.
Finally, the importance of the Island Approach is perhaps most evident in the case of small business owners. The CARD Act implemented rules that make it illegal for credit card companies to raise the interest rates on existing balances held on personal credit cards unless the account holders are at least 60 days delinquent. Since business credit cards were excluded from the legislation, carrying a balance on one is a risk This debt could become more expensive at any time, making the allocation of company funds particularly difficult. A small business owner should use a personal credit card for spending that will lead to a monthly balance.
Getting/Staying Out of Debt
Minimizing the cost of interest obviously makes becoming debt free much easier, but at some point you have to start chipping away at your spending.
Separating your everyday expenses from your debt helps condition you to habitually live within your means.
Your goal should be to pay off your everyday purchases in full each month while paying down your debt at a set rate. If you cannot pay down your everyday purchases by the end of the month, it means you must make a lifestyle adjustment. Once you get in the habit of not carrying a monthly balance, seeing finance charges on your everyday spending account will be both a shock and a warning that your spending has reached concerning levels.
Make the Most of Rewards
Much as the Island Approach lends itself to dealing with debt, but it also helps people with excellent credit who pay their bills in full each month make the most of their rewards potential.
The concept remains the same though: separate your needs.
Don't limit yourself to a single rewards credit card with a pretty good base earning rate; get the best travel rewards credit card if you travel often, the best gas credit card if you drive a lot and the best cash back credit card for everything else. This will give you a rewards package that is more lucrative than any rewards offered by a single card.
Final Thoughts
Ultimately, no one really wants to have debt or any other financial problems. However, it's often difficult to keep your financial needs straight, and if your everyday expenses just get lost in the shuffle of already existing debt, it's tough to come to the realization that you require a lifestyle adjustment.
The Card Hub Island Approach provides you a clear sense of your finances and naturally promotes the eradication of debt and the realization of your rewards potential. Thus, when you think of credit card use, think of the islands and you'll be much better off.
Odysseas Papadimitriou is the CEO and founder of CardHub.com, an online marketplace for credit card applications and gift card exchange.