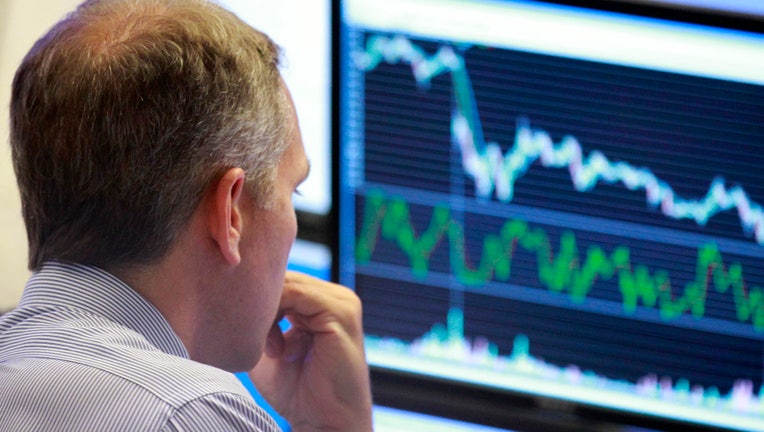 FOX Business: Capitalism Lives Here
U.S. stocks tilted lower on Friday as traders parsed through a slew of speeches from economic policymakers and new developments in Ukraine.
Today's Markets
The Dow Jones Industrial Average fell 38.3 points, or 0.22%, to 17001, the S&P 500 dropped 3.96 points, or 0.2%, to 1988, and the Nasdaq Composite rose 6.45 points, or 0.14%, to 4539.
For the week, the Dow jumped 2%, the S&P 500 rose 1.7% and the Nasdaq advanced 1.6%.
Wall Street was in a holding pattern after Federal Reserve Chair Janet Yellen's keynote address at the annual economic symposium in Jackson Hole, Wyo. Her speech focused on "slack" in the labor market that has created uncertainty over the actual strength of the recovery in U.S. employment.
Traders have been listening for any clues that might clarify when the Fed plans to begin raising interest rates. Based on minutes of the Fed's July meeting, policymakers are divided on the subject. Some, including Yellen, want to see more improvement in the labor market before taking action, while other members believe the economy is ready for higher rates.
St. Louis Fed President James Bullard, San Francisco Fed President John Williams, Atlanta Fed President Dennis Lockhart and Philadelphia Fed President Charles Plosser are also speaking in Jackson Hole. Mario Draghi, head of the European Central Bank, addressed the symposium as well.
Click here for the latest news from Jackson Hole
Markets were in rally mode the previous four sessions, bringing the Dow back above 17000 and pushing the S&P 500 to a new record high on Thursday. The blue-chip index closed its best week in four months.
The four-day rally came despite continued turmoil overseas, particularly in Ukraine and Iraq. Those worries intensified late in the week. At a press conference, U.S. Defense Secretary Chuck Hagel called the Islamic State terrorist group an "imminent threat to every interest we have." Army Gen. Martin Dempsey, chairman of the Joint Chiefs of Staff, said ISIS cannot be defeated without attacking the group in Syria.
Meanwhile, a Russian convoy carrying supplies crossed the Ukraine border on Friday. NATO also said Russia moved artillery units into Ukraine.
On the corporate front, Gap (NYSE:GPS) jumped 5.2%  in response to quarterly earnings that surpassed Wall Street expectations. GameStop (NYSE:GME) was up nearly 6% after its profit doubled amid strong demand for new gaming consoles.
In commodities, West Texas Intermediate crude oil settled 31 cents lower at $93.65 a barrel. Brent crude, the international benchmark, was trading at $102.25 a barrel, down 38 cents. Wholesale New York Harbor gasoline slipped about a penny to $2.73 a gallon.