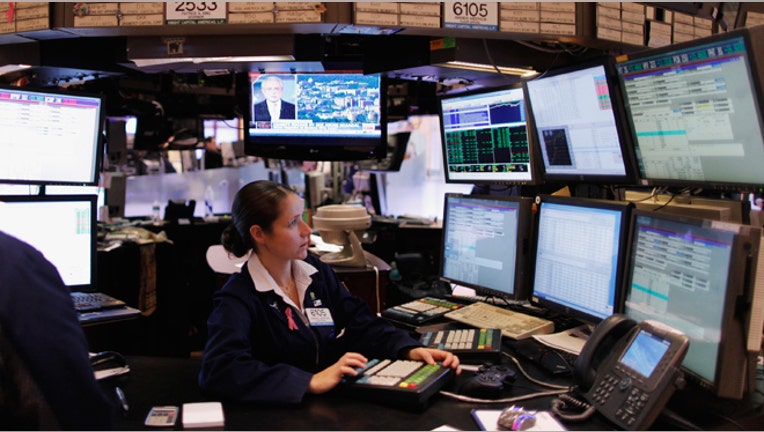 U.S. stock index futures edged lower on Tuesday, suggesting a second day of weakness as investors continued to hold off from making big bets going into the start of corporate earnings season.
Alcoa Inc (NYSE:AA), among the first high-profile names to report, will release its results after the market closes on Tuesday. The aluminum maker is seen posting profit growth of more than 50 percent, according to Thomson Reuters data, along with a 3.6 percent decline in revenue.
Recent U.S. economic data has been strong, following a dismal start to the year, and market participants are looking to corporate earnings for confirmation that the economy snapped back in the second quarter. Many analysts are especially looking for an acceleration in revenue growth.
Profits are seen growing 6.2 percent in the second quarter, according to Thomson Reuters data, a rate that is down from the 8.4 percent growth that had been forecast at the start of April. Revenue is seen up 3 percent.
Market action may be slight until traders get a better sense of how the earnings season is shaping up. Wells Fargo & Co (NYSE:WFC) is among the few S&P 500 companies slated to report later this week, but next week will see dozens of bellwether names report, including numerous Dow components.
S&P 500 e-mini futures fell 3 points and were below fair value, a formula that evaluates pricing by taking into account interest rates, dividends and time to expiration on the contract. Dow Jones industrial average e-mini futures fell 20 points and Nasdaq 100 e-mini futures lost 3.5 points.
Wall Street had its biggest one-day drop in two weeks on Monday, falling on light volume as investors took profits ahead of the start of earnings. Still, the market's uptrend is viewed as intact, and the Dow held above the psychologically important 17,000 level.
Groupon Inc (NASDAQ:GRPN) was among the most active premarket movers, rising 3.7 percent to $6.69 after B. Riley upgraded the stock to "buy" from "neutral."
PetSmart Inc (NASDAQ:PETM) will be in focus a day after Longview Asset Management LLC became the latest shareholder calling for the company's board to consider selling itself, even as the retailer said it was reviewing potential changes in its capital structure.