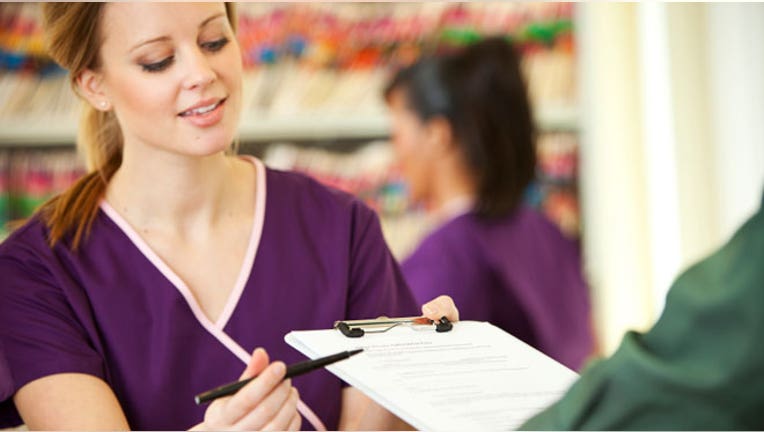 For those who missed signing up for health insurance during the Affordable Care Act's six-month enrollment period that ended on March 31 and remain uninsured, they're in luck: They can get short-term health insurance to cover them until the next enrollment season.
Short-term insurance provides coverage to help avoid costly medical bills ahead in case of injury or illness ahead of 2015's open enrollment period that starts on Nov. 15. However, these plans will not get people off the hook for failing to enroll in an Affordable Care Act-compliant plan. The presidents' signature legislation requires every individual have insurance by March 31, or face a fine of $95 a year or 1% of their annual income for failing to comply.
Short-term insurance plans work on a month-to-month basis, allowing enrollees to use coverage as they need it. However, the ACA requires all health insurance plans cover 10 essential health benefits, including ambulatory services and mental health care.  As a result of these coverage requirements, more than six million Americans have had their plans cancelled for failing to meet these requirements.
As of April 17, 8 million people had enrolled in plans on both state and federal health exchanges created under the law. ACA-compliant plans are also available off-exchange in the private market.
InsuranceQuotes.com senior insurance analyst Laura Adams says enrolling in a short-term plan may be a smart move for consumers, even if it still means paying the $95 penalty for the 2014 tax year.
"The penalty for not having a plan could still be much lower than the cost of having a huge accident or illness with medical bills," Adams says. "Just because it's not ACA-approved doesn't' mean it's not good for consumers."
Some people going through certain life events may be subject to a special open enrollment period this year, granting them an extra time past the already-extended deadline of April 15. Eligible life events include birth, death or divorce.
The costs of short-term coverage tend to vary greatly depending on age, health-status and location. And unlike ACA-compliant plans, insurers are able to charge more for sicker and older people, and even deny coverage.
"It all depends on the consumer's situation," Adams explains. "The issue with some of these plans not being ACA approved means they can deny you for having a pre-existing condition. Or, they can jack up your rate if you have a condition they don't want to cover."
Adams says the smartest move for an insured person is to enroll in short-term coverage ahead of the 2015 open enrollment period and then look for an ACA-compliant plan, and cancel coverage by Jan. 1, 2015, when the new insurance will kick in.
"The key with a short-term plan is to shop, shop, shop," she says. "I recommend getting at least three quotes to see what's best and to be sure you don't overpay."