Steps to Take Before a Home Renovation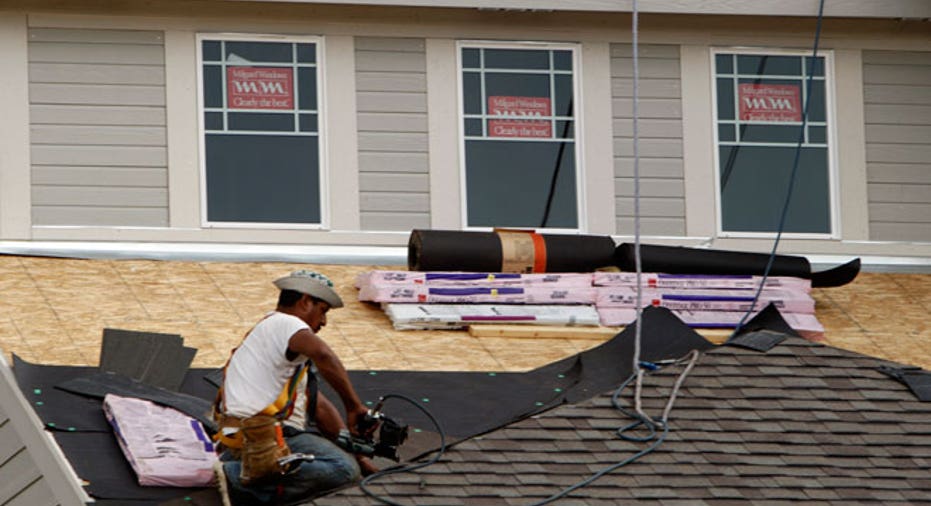 Renovations can help personalize your home and also increase its value. Before you begin though, planning the project and assembling the right team of architects, contractors and interior designers makes a significant difference.
"[Renovations] are a very personal thing," says Rick Bell, founder of Landmark Custom Homes in South Florida. "How up-to-date you want your home to be and what that does for your lifestyle varies from person to person, income level and what you can afford."
When choosing what to renovate, real estate agents say kitchens and bathrooms always have a high return on investment, while finished outdoor space or pool, for example, may only add value if your neighbors have the same. If you do plan to stay in your house though, experts suggest making changes that function well for you.
"Make the changes to give your home the look, feel and functionality for your life," says Liza Hausman, vice president of Industry Marketing at Houzz. Sometimes living in the home first will help you figure out what to change — this is where ideas come from.
Define the Scope
Depending on your home's condition, you may decide to gut your entire house or simply update rooms with a fresh coat of paint and new furniture. Either way, experts recommend deciding on the scope of your project.
"If you can clearly define [what you want to change], then back up and figure out what to do to get it done— that can avoid a lot of problems," says Danny Lipford, home improvement expert and host of "Today's Homeowner with Danny Lipford".
Also make a list of wants that you can later present to a professional who will execute on your plan.
Set Your Budget
Since most people go over budget when they make changes after the bidding process, figure out what you want to do early in the process. "You could be building a simple addition on the back of your house and get caught up into changing all the windows or putting on a new roof — you have to decide how far you want to go on your project," says Lipford.
Consider the team you'd like to hire early on too and the types of professionals required to complete your project.
"Architects have training in design and engineering," says Hausman. "Their expertise is being able to design that layout, floor plan and elevation to give you an end result that you're happy with."
Architects can also help you figure out whether your home is built to your state's standards and building codes and develop an approved permitted plan. These changes may dramatically affect your project's scope and budget.
General contractors and builders execute on these plans.
When it's time for the finishing touches, an interior designer helps to finish the room's décor — countertops, tiles, furniture, wallpaper, window coverings and pulling the room together. If you'd like to use an interior designer, but don't have room in your budget, consider hiring one who works hourly rather than by the job.
Do as much due diligence and research about your project as you can; contractors itemize the products and material choices when they provide a bid. "If you have no idea what tile you want to use, you have no idea if that allowance will cover what you want," says Hausman. "The more decisions you make beforehand, the more accurate your bid will be and that you'll be on budget."
For larger projects, as a general rule, look at the price range of houses in your area. "Spend anywhere from 25% to 30% of the home's value, but it may depend on what the house needs," says Cara Ameer, broker associate and Realtor at Coldwell Banker Vanguard Realty based in Ponte Vedra Beach, Fla. Remember, a house in need of updated systems may cost more to renovate.
Find and Vet Your Team
"It's a huge network, and builders, architects and designers work together and collaborate," says Bell.  A seasoned builder will have a stable of four or five architects who can do different genres that they can recommend and vice versa.
Since your project may take months, find people who work well together and who you get along with. "The most important thing is to choose a team that are good listeners and you're comfortable giving and getting feedback," says Hausman. "There are always challenges and you need a team that can solve them with you as partners."
Asking friends and family for references and calling your local homebuilder's association are good first steps for finding an architect, builder and designer. "Once you start asking around, the same two or three company names will start popping up no matter how big the area is," says Lipford. "That shows people think highly of those companies."
Since you want a full picture of each professional, look at their online profiles and past projects and decide if you like their work and aesthetic. Also, check online reviews and talk to previous clients about what it was like working with that professional.
"You want to work with people who routinely do the type of work you're looking to have done," says Lipford. "If you're remodeling a bathroom, you're not going to hire a company that builds large buildings. Every builder doesn't do every job."
Experts suggest checking that contractors are licensed and  asking for proof of current insurance. "In the event anything happens while they're at the job, insurance will cover both the contractor and homeowner for any losses," says Lipford.
Ask About Estimates and Timing
Custom jobs can require detailed lists that take time to put together. Contractors need to figure in costs of materials too, and this may require research. "You don't want someone to work up an estimate on your dining room table," says Lipford. "A contractor should do this on their own time and come back to you with an estimate."
Figure out the timing of your project and when people can start. "Anyone who's reputable and has a lot of work can't start next week, but they should be able to tell you when they can start and how long the project will last," says Lipford.