Steph Curry responds to 9-year-old's viral letter about shoe availability for girls
After a 9-year-old girl's letter to Steph Curry asking him to expand his shoe options to girls went viral, the basketball star responded with an apology, saying in a handwritten letter that he was working with Under Armour to fix the issue.
Under Armour quickly responded by placing the shoes in question -- Curry 5s -- in the girl's section online.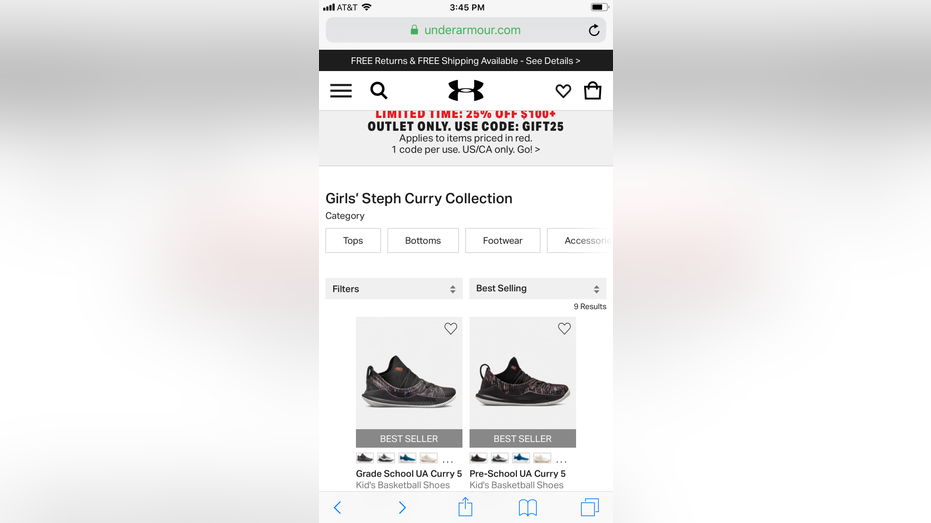 Riley Morrison wrote to Curry, a two-time MVP and five-time All Star for the Warriors, after she couldn't buy his Curry 5 shoes, which were only marketed to boys on Under Armour's website.
"I know you support girl athletes, because you have two daughters and you host an all girls basketball camp," she wrote. "I hope you can work with Under Armour to change this because girls want to rock the Curry 5s too."
In response, Curry said they'd labeled smaller sizes as "boys" on the website -- but the company was working to fix it. He also said he would send the young basketball player a pair of Curry 5s and invited her to join him in Oakland for "something special" on International Women's Day on March 8.
"I want you to celebrate with me," he wrote. "More to come on that, but plan to be in Oakland that night!"
The Warriors have a home game on March 8 against the Denver Nuggets.
Curry has two young daughters and, in the past, has been an outspoken advocate for women's rights. In an op-ed he penned for The Players Tribune under the headline "This Is Personal", he wrote about raising his daughters and pushing for a close in the gender pay gap.
"I want them to grow up in a world where their gender does not feel like a rulebook for what they should think, or be, or do. And I want them to grow up believing that they can dream big, and strive for careers where they'll be treated fairly," he said. "And of course: paid equally."