Steinway Receives Superior Takeover Bid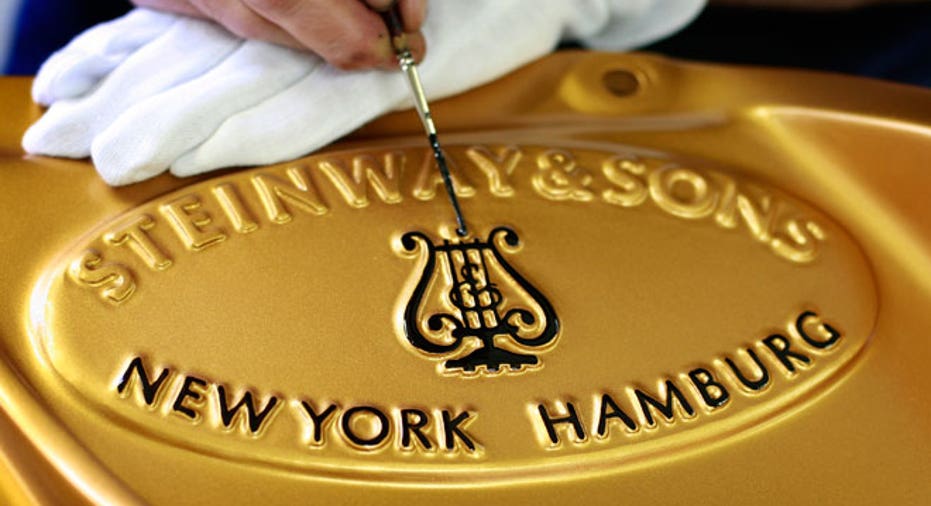 Steinway Musical Instruments (NYSE:LVB) said Monday it received a last-minute superior takeover offer from an unnamed investment firm, which beat a previous bid from Kohlberg & Co.
The 160-year-old maker of Steinway & Sons pianos and other instruments only identified the new bidder as an affiliate of an investment firm with more than $15 billion under management.
The unnamed firm offered $38 a share to acquire Steinway, a 9% premium over Kohlberg's offer and valuing the company at about $478 million.
Kohlberg, a private equity firm, made an offer of $35 a share on July 1, at which time a go-shop period of 45 days kicked off.
Under its previous agreement, Kohlberg has certain matching rights for three business days, giving it until the end of business Wednesday to sweeten its own proposal.
Waltham, Mass.-based Steinway, which manufactures its instruments in New York's borough of Queens and in Hamburg, Germany, had indicated last year that it was open to going private.
Earlier this month, the company reported stronger second-quarter earnings amid 7.8% sales growth year-over-year.
Shares were up 7.95% at $39.11 shortly after Monday's opening bell.