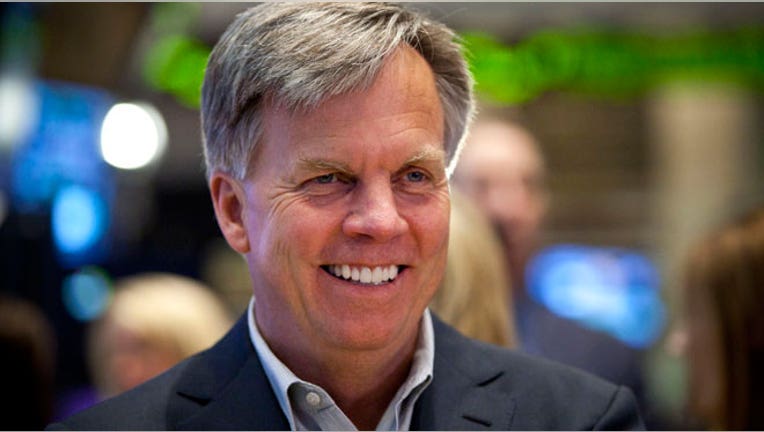 Despite its tumbling stock price and recent credit-rating downgrades, struggling department store J.C. Penney (NYSE:JCP) on Tuesday denied rumors that embattled CEO Ron Johnson is resigning.
Shares of J.C. Penney, which have lost more than half their value over the past year, rallied more than 5% Tuesday morning.
"There is no truth to the rumor that Ron Johnson is resigning his position as CEO," a J.C. Penney spokesperson said in an emailed statement.
Earlier on Monday there was rampant speculation on Twitter that Johnson was on his way out as J.C. Penney continues to struggle to turn around its business.
Last week The Wall Street Journal reported several J.C. Penney board members, including billionaire hedge fund manager Bill Ackman, are threatening to oust Johnson or sell the company if its results don't turn around by the end of the year.
The former Apple (NASDAQ:AAPL) exec has been in the hot seat, especially since late last month when  J.C. Penney shocked Wall Street by disclosing a 28% nosedive in fourth-quarter sales, plunging gross margins and a deeper-than-expected loss.
Warning that J.C. Penney's credit protections have "eroded meaningfully" and its liquidity position is "less than adequate," Standard & Poor's downgraded the company's credit rating the day after the ugly earnings report.
Since closing at $21.16 on February 27 prior to the earnings release, J.C. Penney's shares have slumped as low as $14.20, representing a 32.9% dive.
However, it's not clear investors want Johnson to leave as J.C. Penney's stock responded favorably to the company denying the rumors.
Shares of the Plano, Texas-based company were up 4.17% to $15.68 late Tuesday morning.