Stay-at-Home Parents Lose Out on Retirement Savings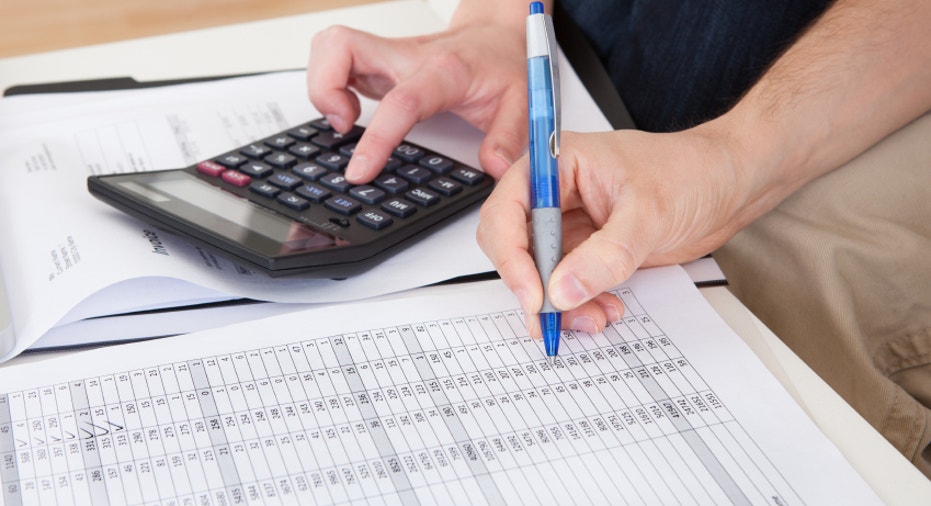 According to new research from the Transamerica Center for Retirement Studies, stay at home moms or dads are at risk when it comes to financial planning.  Homemakers play a big role in managing the household and raising their children, but because their jobs come without a paycheck, they aren't saving for their financial future.  In fact 51% have no plan in place for their golden years.
"Homemakers contribute greatly to their families and society, as parents, caregivers, and role models to their children," said Catherine Collinson, president of TCRS and executive director of Aegon Center for Longevity and Retirement.   "Because their work is unpaid and comes without employer or retirement benefits, homemakers face even greater retirement risks than workers due to their reliance on others for income," she added.
Collinson discussed with me for  FOXBusiness.com what homemakers can do to improve their long term financial security.  Here is what you need to know.
Boomer:  Who are the homemakers?
Collinson:  "Homemaker" conjures up memories of our mother's generation wearing freshly pressed calico aprons and baking cookies from scratch while waiting for us to come home from school everyday. Back in the day, homemakers mastered the art of juggling cooking, cleaning, laundry, chauffeuring, shopping, and raising children long before the term "multi-tasking" was invented.
Do homemakers still exist in the 21st century United States? Yes, their aprons may be gone, but they do exist. The new survey report, Homemakers Are Not Off the Hook: How Should They Be Planning for Retirement?, asked potential respondents about their work status and learned a lot about those in the U.S. who self-identify as homemakers:
•             81%  percent are women;
•             90% are married, cohabiting, or in a civil partnership;
•             More than half (55%) are a parent of one or more financially dependent children; and,
•             34% percent are over the age of 55 including 11% who are aged 65 and older.
Boomer:  Given homemakers perform unpaid duties, how are they planning (or not) for retirement?
Collinson:  Today's homemakers are the CEOs or COOs of their households -- and it's a big job that comes without pay. Homemakers rely on a spouse/partner for income, a reliance that is expected to continue through their retirement, a reliance that brings risks. The survey found that the majority of homemakers (75%) believe that their spouse's or partner's income will be "very" or "extremely" important to them in retirement.
Homemakers are so busy managing the household that they're not thinking about or planning for their retirement.  Only 40% of homemakers feel "very" responsible for personally making sure they have sufficient income in retirement.
Perhaps homemakers aren't thinking about retirement because, in some ways, they never retire. There's always more work to be done in managing their households. Nevertheless, communicating with their spouses, they too need to plan and save.
Boomer:  For homemakers that depend on their spouses for income, what recommendations do you have for them in the event of a divorce or death?
Collinson:  Homemakers are vulnerable. Because homemakers rely on their spouses for income, it's vitally important that they become involved with their families' finances including a Plan B for potential unforeseen circumstances such as divorce or death.
Homemakers should possess a strong knowledge of their families' finances, including:
•             Overall financial standing, savings and debts, and a listing of all accounts;
•             An understanding of potential risks associated with divorce or the death of a spouse and mitigation strategies;
•             The possible need for products including disability, long-term care, and life insurance which can help protect and keep a family financially afloat if tragedy strikes; and,
•             Up-to-date legal documents that may include a general power of attorney, health care power of attorney, last will and testament, and revocable trust.
It's also important to ensure that beneficiary designations on accounts, insurance policies, and employer benefits are up to date.
Boomer:  More than half of homemakers have no retirement strategy and lack adequate financial planning.  What advice can you offer them?
Collinson:  51% of homemakers do not have any sort of strategy for retirement – written or unwritten. What is more concerning is that only 8% have a written retirement strategy.
It is difficult for homemakers to save given the unpaid nature of their work. However, homemakers are not off of the hook for their future retirement. Getting into the habit of saving, even if it's just a little bit, along with careful planning, may help homemakers improve their long-term prospects.
Homemakers have a tremendous opportunity to serve as role models for their children and teach them about the importance of managing money.
Through careful budgeting, managing household costs, and finding ways to save, homemakers can involve their children in the process. Possible ideas for involving children include coupon clipping, comparison shopping, and opening a bank account to watch savings grow.
Boomer:  Homemakers' access to the job market generally finds them working in part-time or lower paying jobs.  Because most part-time workers do not get access to retirement benefits, how can they best plan for their financial future?
Collinson:  Working part-time is a wonderful way for homemakers to earn income, gain access to employer-sponsored retirement benefits, such as a 401(k) or similar plan, and help build an earnings history for future Social Security benefits. Working part-time can also make it easier to find full-time work, if and when needed.
Many employers do not extend eligibility to part-time employees to participate in their 401(k) plans; however, some employers do. When evaluating part-time job opportunities, homemakers should be sure to ask about whether retirement benefits are offered and factor that into their decision-making process.
If an employer offers a 401(k) plan to part-timers, homemakers should take advantage by participating in the plan and contributing as much as possible, at a minimum to the value of their employers' matching contribution. If an employer does not offer a 401(k), consider opening and contributing to a Traditional or Roth IRA.