State Farm's In-Drive discount: What's the catch?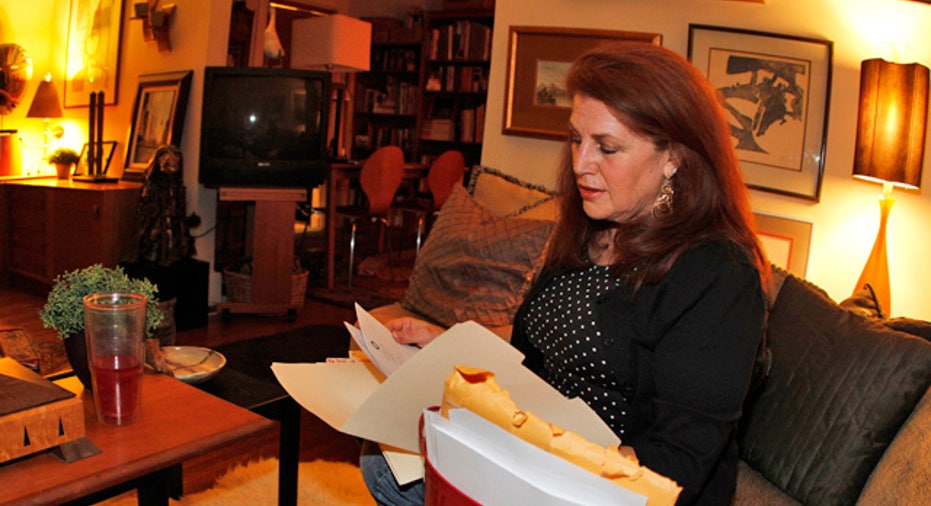 State Farm is the latest insurer promising fat discounts for anyone willing to install an electronic snoop in their car.
Called In-Drive, the voluntary program is similar to Progressive's Snapshot. You stick a device in the vehicle's diagnostic port, usually under the steering wheel (most vehicles from 1996 on have this), and State Farm monitors your driving habits. Participants could qualify for discounts up to 50 percent on their auto insurance premiums if the data shows what good drivers they are, says Kip Diggs, spokesperson for State Farm.
So, what does In-Drive track? How far you drive and when, how fast you accelerate and turn, and how hard you brake.
In other words, pretty much the same criteria used by Snapshot, which Progressive says can reel in up to a 30percent discount if the motorist is top-notch and doesn't drive too much or during high-accident hours (the worst, the so-called "vampire hours," are from midnight to 4 a.m.).
Missy Lundberg, a State Farm spokesperson, says that participants will immediately receive about a 10 percent discount on premiums for liability, medical payments, collision and comprehensive coverage. She added that up to a further 20 percent could be trimmed if you don't go above the national average of 12,000 miles a year.
Additional discounts would come over time, depending on how safely you drive and when you drive. Customers can track their performance, and the progress of discounts, at State Farm's website. Progressive's Snapshot users can do the same.
The OnStar connection
One of the big differences between these insurance giants' usage-based programs is that Progressive's Snapshot is just that, a temporary peek at your driving habits used as the basis to calculate your rates. After six months, you unplug the device and ship it back.
State Farm takes the game a step further by wrapping In-Drive inside OnStar, the popular onboard telematics device until now found mainly on General Motors cars. OnStar provides one-touch emergency response, roadside assistance, help locating a stolen vehicle, vehicle diagnostics alerts and maintenance reminders, and family-friendly features like mapping and speed alerts.
"This combined offering represents a first in our industry," says Mike Wey, State Farm's senior vice president. "It will provide … for a smarter vehicle and even smarter driver."
The OnStar/In-Drive combination reports data for as long as the motorist chooses to have the program on his car insurance policy, allowing State Farm a longer-term look at a driver's habits.
In-Drive is currently offered only in Illinois, but Diggs says more states will be added next year. The insurer plans to announce exactly which states in the coming months.
Despite the discount promise, the devices do come with a price tag, mostly for the OnStar service. Diggs says the package is free for the first six months after a $10 activation fee. After that, there's a $5 to $15 monthly charge, depending on the extent of the OnStar service.
If you were to buy OnStar separately, General Motors and Best Buy offer a stand-alone unit that costs $300 plus $75 for installation and $199 for an annual subscription.
Discounts versus privacy
Some wonder what State Farm and Progressive will do with the information gathered in pursuit of discounts -- and worry that privacy could be compromised if the information is passed around.
"I'd probably go for it, but I'm a very careful driver," says Jessica Ruiz, who is insured by another carrier but might give State Farm a look because of In-Drive. "I imagine I'd qualify, but it makes you feel uncomfortable that they are creating a file on you. … Doesn't everyone know too much about us already?"
Another motorist, David Sanderson, was also concerned about In-Drive's intrusiveness. But he, too, loved the possibility of a discount and the OnStar advantage. "I'm sort of feeling like giving up (on the privacy issue) because it just seems hopeless for the consumer," he says. "I've already looked into (Snapshot) and will probably look into this one (In-Drive) as well."
For privacy details, State Farm representatives point you to the company website, which says the insurer "may share policyholder information as required or permitted by law and as stated in the State Farm Privacy Policy, as amended from time to time. State Farm will not sell your information to a third party."
Marc Rotenberg, the executive director for the Electronic Privacy Information Center (EPIC), says his group hasn't investigated programs such as In-Drive or Snapshot in great detail, but red flags go up whenever information on consumers is compiled.
"We'd be concerned that (gathered information) could be shared with third parties" that could compromise the driver, Rotenberg says.
Sharon Goott Nissim, EPIC's consumer privacy counsel, was more specific, saying that the information could be used in advertising targeted at consumers or shared with the police in driving-related investigations, especially those involving accidents.
"There is the question of how this collected data is retained," she explains. "We don't know how the company is dealing with this data -- they could be turning the data into your (driving) score and then discarding the raw data as they use it to update the score.
"However, they could also be retaining the data," Goott Nissim says. "They could be disclosing the data to commercial partners, particularly locational data, which is very valuable to advertisers. Also, law enforcement may seek out data -- and insurance companies may be willing" to give it.
The original article can be found at CarInsurance.com:State Farm's In-Drive discount: What's the catch?