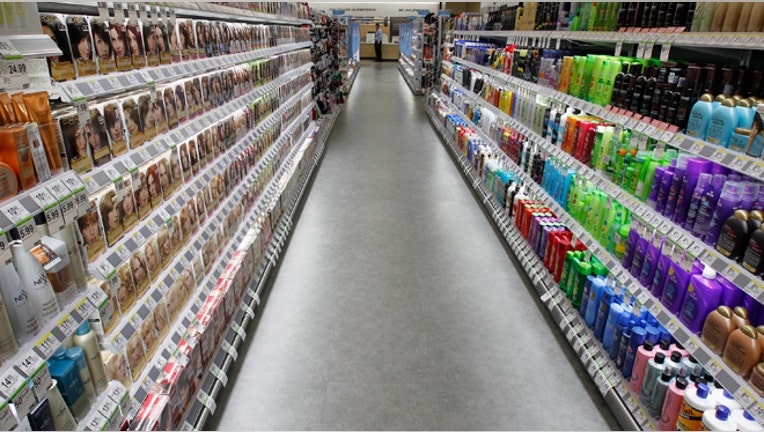 Your next hairstyle could involve a lot more technology than just a blow-dryer.
A slew of young startups are looking to bring the salon to you, in essence becoming the Uber for beauty services like hairstyling and makeup application.
Companies such as GLAMSQUAD, TheStylisted and Madison Reed provide on-demand beauty services, using technology to connect with women customers and manage teams of independent beauty contractors.
Last week, San Francisco startup Madison Reed launched its "Color to You" service, a little over half a year after debuting its direct-to-consumer line of at-home hair dyes. Color to You is an "Uber-esque" experience, says CEO and co-founder Amy Errett, in that it uses a distributed, skilled workforce to provide an ultra-convenient service to customers.
For $99, women can book appointments with Madison Reed colorists, who will drive to clients' homes for an-home salon experience. The company, which is testing the service in San Francisco right now, takes licensed cosmetologists and provides them with two full weeks of training using the company's products before they go into the Color to You rotation. Errett says Madison Reed will likely expand Color to You by the beginning of the fourth quarter.
But hair color isn't the only salon service entrepreneurs think could be better at home. Startups GLAMSQUAD and TheStylisted offer apps that allow women to book blowouts, updos and makeup-application appointments with stylists that will show up on-demand to your doorstep. Like Madison Reed, both startups depend on independent contractors who are either trained in-house or vetted extensively.
"Stylists all want to freelance, but it's difficult to market themselves and they depend solely on word of mouth," said TheStylisted co-founder Lauren Katzberg. "It was a lightbulb moment for us [in 2011]: Clients need help finding reputable stylists and stylists need help marketing."
TheStylisted, which has been bootstrapped by Katzberg and her co-founder Julia Carmona, basically serves as a middleman between hairstylists and makeup artists and the end customer. Stylists are interviewed and vetted by the Chicago-based startup; Carmona says about 20% of applicants are approved. Stylists offer their own signature services and set their own price points, with TheStylisted taking 15% of every transaction booked on the app-based platform.
"We are experiencing 45% growth month-over-month and a 42% repeat customer rate," said Carmona. TheStylisted currently operates in Chicago and New York, with plans to launch in Los Angeles this October. The startup is in the process of raising a $700,000 round from angel investors.
In the same vein is GLAMSQUAD, which launched at the beginning of the year. But where TheStylisted allows stylists to "do their own thing," so to speak, GLAMSQUAD trains its contractors to provide specific hair and makeup styles, such as "The Weekender" (a wavy blowout), "The Starlet" (smooth wavy hair), "The Bronzed Beauty" (a sun-kissed makeup look) and "The Flirt" (cat-eye makeup and a bold lip).
Perri said popular metropolitan blow-dry chains like DryBar and DreamDry have set the foundation for a service like GLAMSQUAD's. "They really opened up the market and taught woman it's OK to spend $40 or $50 to look great and feel great. We love being a part of a growing marketplace of other folks out there, trying to do what we're doing," he said. GLAMSQUAD has raised $2 million in seed funding; Gilt co-founder Alexandra Wilkis Wilson joined the team earlier this month as CEO.
Though it's still early days for these on-demand startups, investors such as GLAMSQUAD's Dan Borok are bullish on beauty.
Today, location-aware smartphones provide startups like GLAMSQUAD the ability to truly disrupt the beauty industry, said Borok.
"The [beauty] space is a very large market from both the product and services front, and yet it's a market that has not historically leveraged technology effectively in a way that enhances the consumer experience," Borok said in an e-mail.