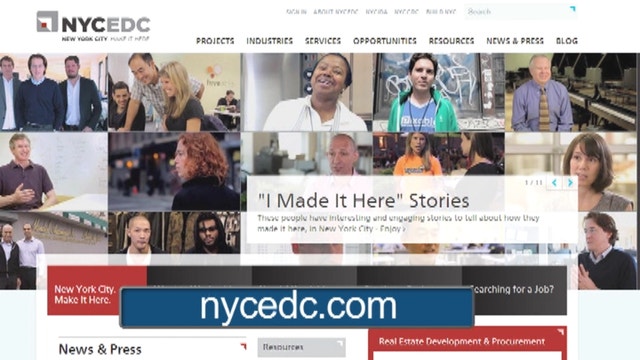 Continue Reading Below
Advertisement
"I wanted to see not just a viable business but a company that could have a catalytic effect on the community down here," Ohanian said. "Some of these companies really are capturing more than a business… they are capturing a spirit."
Big ideas from these startups are what caught the attention of Lawrence Lenihan, managing director of FirstMark Capital, who also served as a judge in the competition.
"We want to see companies that are solving big problems that are going to change the world," Lenihan said. "That's why New York has taken off; you see all of these industries here that make their livelihood here. It's the technology, the business or the customers that are here. We want companies who are doing something gigantic to impact these industries."
But will the tech community moving to this location cause a rivalry between the financial district and what's become known as Silicon Alley, in Union Square? Ohanian said its best not to compare the two.
"Let's not live in Silicon Alley's shadow," Ohanian said. "All the different neighborhoods have burgeoning tech communities. And what I love about lower Manhattan is that right now we have an opportunity to bring all this tech talent down here, there are plenty of people ready to move in and be a part of the renaissance of lower Manhattan.
Meanwhile Lenihan said he hopes a rivalry begins—it's good for business.
"I hope there's a rivalry, because I'd really like to see lower Manhattan thrive and grow like Union Square," he said.
"There's so much going on in New York, I don't see a rivalry, but I wouldn't mind seeing it. There's already a bit of [competition] between Brooklyn and Union Square, so maybe lower Manhattan will have one as well."