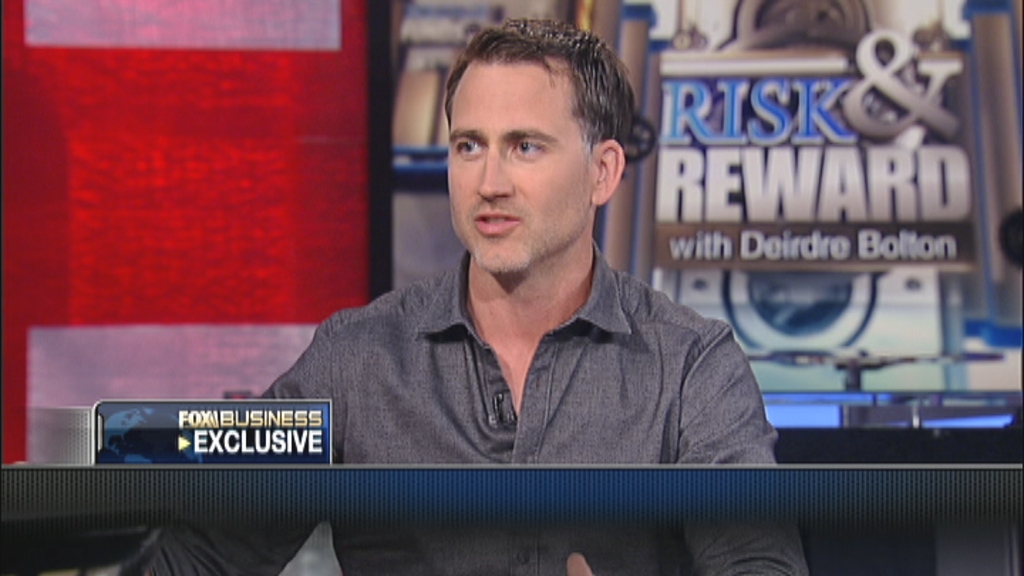 Almost seven years ago, online advertising startup Right Media was bought by Yahoo (NASDAQ:YHOO) for what was then a record $850 million for the media heavyweight. The company's co-founder and former CEO, Mike Walrath, could have stopped there, but instead the now 39-year-old Connecticut native dove deeper into the world of entrepreneurship, with an estimated seventy diversified investments today.
The companies range from the Surf Lodge to Atlas Films (which just released "Fed Up," a documentary on child obesity) to Confide, an iPhone app that is aimed at allowing professionals to send private messages to contacts.
"We designed [Confide] for professional purposes," Walrath told Fox Business. "Everything that I put in an email is saved pretty much forever, everything that I put in a text message, saved pretty much forever. I don't have to have all my conversations that way and so Confide is an app that allows you to have a conversation that is truly off the record that will truly disappear so you can have a much more candid dialogue that way."
Yext, a geo-marketing software company that acts as a Yellow Pages 2.0, which Walrath is chairman of, is another startup that's getting a lot of buzz. The 250-plus employee New York-based startup was named one of Forbes's most promising companies of 2014.
"Geo-marketing is something I am really excited about," he said, referring to the technology that leverages a user's location. "I think that traditional marketers that want to make people go places, who want to get people into their stores -- they're just beginning to understand the power of the digital medium and the tools that are being built for them are incredibly powerful."
After so much experience in the startup space, Walrath's opinion on what works is perfectly simple -- but may not be so simple to achieve.
"The number one thing I would tell entrepreneurs and people who are looking to invest is that it takes a special combination of optimism and realism to build a company," says Walrath. "So the founders who I see and the entrepreneurs that I see that are most successful, they have this tremendous passion and belief that they are going to be successful and then at the same time, they can be incredibly honest with themselves about how they're actually doing because you have to change a lot and you have to adapt a lot and so you can be incredibly passionate and incredibly optimistic and going in the wrong direction. So it's a very funny mix of 'I am sure this is going to work but I may have to change it ten times in order to make it work' and when you see that in a founder, you see the recipe for success… Then they have to go do it."