StartupBus Picks an Unlikely Winner in Cerealize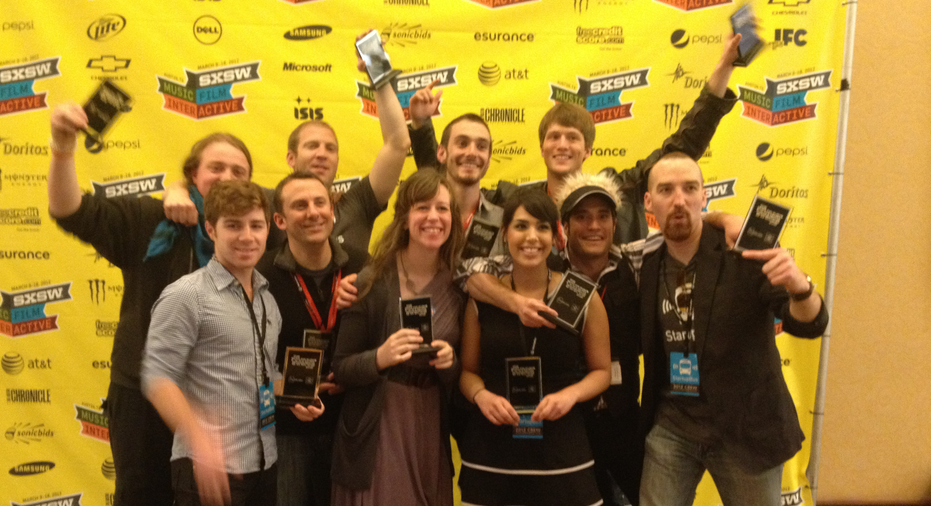 Jonas Huckestein estimates he got about seven hours of sleep over the three- day trek from Silicon Valley to Austin, Texas last week.
Traveling on the California StartupBus, Huckestein's sleep deprivation may not have been pretty, but it helped lead his team of buspreneurs and their company, Cerealize, to take the top spot at SxSW's StartupBus competition this year.
"It's not a healthy competition," Huckestein joked about the endless hours of planning each team puts into creating their fictional startups. "At the finals I was almost fainting."
Along with 11 others, Huckestein created Cerealize, which allows users to mix custom breakfast cereal with their favorite ingredients and have it shipped to their home.
"One in two Americans start their breakfast with cereal-it's a huge industry and relatively simple to work with cereal, because you can buy it in bulk for very cheap. The mass customized food market will pretty much replace the entire food industry."
Apparently, the competition's judges including Naval Ravikant of AngelList, Christine Herron of Intel Capital, David Cohen, TechStars founder, Robert Scoble of Rackspace and Katie Rae of TechStars Boston, agreed.
Right now, Cerealize is just a project, Huckestein said, although funders have expressed interest. The amount of people it took to create the company during the intense StartupBus trip and competition makes it difficult to turn it into a real startup, he said. The experience was about just that-having a life-changing, entrepreneurial experience.
"After these hackathons, you live in this magical wonderland where everyone wants to talk to you and it's all exciting but ultimately people go back to their jobs and the magic wears off," Huckestein said.
StartupBus Founder Elias Bizannes said this year's competition tested out different models than it had in years past, and upped the amount of people involved to 300 participants, which meant more work but also a better outcome.
"It had a positive impact on people," he said. "Basically we put people through a lot more hoops, and they survived them. It's made this a much richer experience."
While Bizannes acknowledges the intensity of the competition for its participants, he said it is an experience that will pay off for all involved when it does come time to create their first company.
"Our Florida conductor said, 'If you can survive the StartupBus, then a real startup is a walk in the park,' which is true," he said.
"They're dealing with so much chaos, and can't let their constraints like not having WiFi or going on too little sleep impact their success. The process itself gets people more prepared than other businesses."
At the finals, Bizannes announced the StartupBus Foundry Program, which will offer everyone in the StartupBus community the chance to participate in a two-week course for free on a 40,000 square foot campus he has just leased in San Francisco. The program will be somewhat of an incubator, which will prep them for their pre-startup moves. He hopes to roll out the Foundry Program within the next month.
"This will allow them to become much more effective in their next steps for the startup," Bizannes said. "There's a scarcity in knowing how to build something. This program will help them communicate their vision to investors-little things like that that can be structured as a course can have a huge impact on startups."
As for this year's winner, Bizannes has faith in Cerealize and in Huckestein as well.
"I am quite convinced he will one day start a billion-dollar company-it's just a matter of when," he said. "It's a very interesting idea (the team) is exploring. He is trying to bridge the offline and online worlds, wrangling mass customization in the market."
Huckestein, a three-time StartupBus participant, isn't letting this year's win get to his head. He has been involved in several startups before and wants to make smart choices coming out of this experience.
"Right now I am just trying not to make any hasty decisions."