Startup Founders Say 'Meet Me in St. Louis'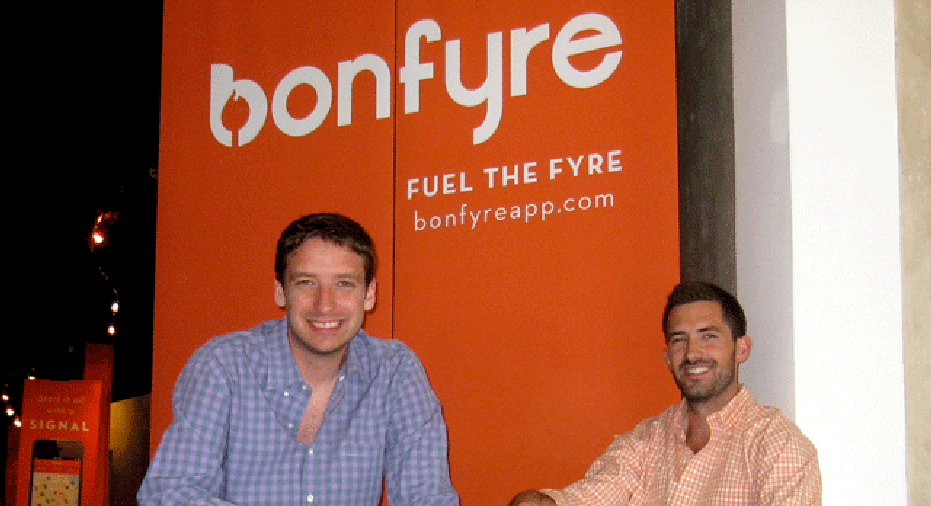 For proof that a successful technology venture can grow somewhere other than Silicon Valley, 29-year-old entrepreneur Gabe Lozano says he had to look no further than his own father, who in 1996 founded PaylinX in their hometown of St. Louis, Mo., and later sold it for $138 million.
"I knew it could be done in St. Louis—if my dad could do it here, I knew I could do it here," Lozano said. "There is a lot of pressure to move toward the coast, but there is a determinable excitement here."
And he should know—his company, LockerDome is rapidly expanding. According to Lozano, the social networking site for sports, which connects fans and athletes, has grown 25% week-over-week for 24 weeks straight. The company raised $2 million after over-subscribing on a $1 million funding round, he said, and plans to raise between $5 million and $10 million in the next year.
Lozano is part of a growing network of technology innovators choosing to call St. Louis home. Thanks to a strong commitment from local colleges, private investors and public support, the startup community is growing and thriving.
The founders of Off Campus Media, Mark Sawyier, 27, and Raymond Gobberg, 25, started their tech company while studying as undergrads at Washington University in St. Louis. The company aims to help students better manage their lives through the site and its mobile application Bonfyre, as well as through its national ambassador program network that reaches 125 campuses in the U.S.
Sawyier and Gobberg just closed a $750,000 funding round to support the Bonfyre app, and said they have received a tremendous amount of support from the local community. The level of collaboration seen in St. Louis is just one of the many things keeping their company planted in the city.
"With Bonfyre, which is a location-based app exclusively for college students, we're not one out of five million mobile apps trying to make it in San Francisco," Sawyier said. "And the cost of the mistakes that young companies inevitably make is a lot less."
Brad Pittenger, founder of XIOLINK, a managed infrastructure, hosting, collocation and cloud computing provider, started his company in 1999 and today is focused on fostering the city's newest innovators though organizations like Arch Grants. He also independently invests in home-based startups through an angel organization in the city.
"Building more technology in St. Louis is good for all of us," Pittenger said. "Some of the things that have really attracted us to stay here are the great educational institutions, talent of employees and the tech companies."
The area is prime real estate for recruiting, he said, due to the city's power infrastructure and fiber optic network of skilled workers. Pittenger said that while the Midwest is obviously less competitive than its East and WestCoast counterparts, once startups see the value in the area, staying is a no-brainer.
Arch Grants is doing its best to make the city a competitor in the tech arena. Sarah Spear, executive director of Arch Grants, said in 2012 the company awarded fifteen $50,000 grants, 70% of which went to startups with a technology focus. The only thing Arch stipulates is that its recipients grow their companies in the city.
"St. Louis has the early makings of a technology renaissance," Spear said. "We have the infrastructure in place."
Arch received 420 applications from 11 different countries, and some of its recipients have relocated to St. Louis from as far as Puerto Rico and Chile, she said. The fund, which raised $2.9 million to sustain its grant program for the next four years, offers its recipients free mentoring, accounting, and introductions to venture capitalists and angel investors. It will also award two "follow on" grants to select startups this year.
Judy Sindecuse, CEO and managing partner of Capital Innovators, is also fostering tech growth though the company's accelerator program, the STL Tech Fund. Capital Innovators makes seed stage investments in companies of up to $50,000 in exchange for equity ranging from 2% to 10%, depending on the startups stage in growth.
Sindecuse, a serial entrepreneur, said she was inspired to start the program after mentoring for the nonprofit IT Entrepreneur Network for four years, seeing too many companies and ideas fall through the cracks for lack of funding.
"These companies needed to take more investment money, but weren't quite ready for private investors, so great ideas were dying on the vine," she said. "With tech, things move so quickly that investors think, 'how do I know it's not already being done?' or 'will this technology be obsolete in six months?'"
With help from the Partnership for Downtown St. Louis, The St. Louis Economic Development Corporation and the Regional Chambers and Growth Association, which each donated $35,000 in 2011, Sindecuse secured office space for Capital Innovators' startups in a one million square foot tech incubator dubbed "T-Rex" (or Tech at the Railway Exchange). This is open to any tech startup in St. Louis for about $300 to $500 per month.
Edward Domain, CEO and founder of Techli.com, came to St. Louis after being awarded a $50,000 grant from Arch this past year. Domain previously lived in San Francisco, and said he wanted to bring a tech publication in the vein of TechCrunch to the Midwest.
"In [San Francisco] it's like the rest of the country is a bunch of tech hillbillies," he said. "It's so boom or bust in San Francisco. Here, the Midwest mentality is alive and well… people want to help you."
LockerDome's Lozano agrees, and said he isn't going anywhere anytime soon.
"The goal is to do the deal here," he said. "If you were to ask me today I would say the better deal is to do LockerDome here, rather than on the coast."