Startup Brings Survivors' Crafts 'to the Market'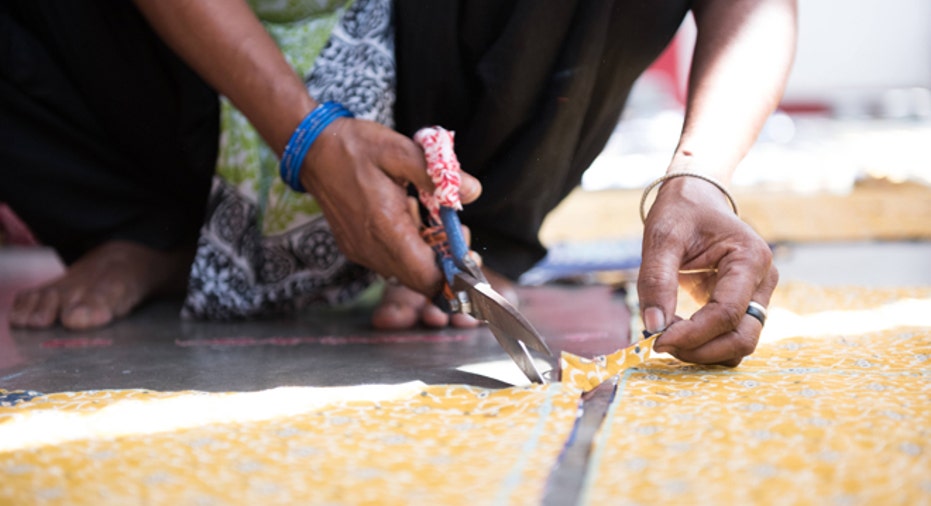 Social Business Spotlight: A Look at Entrepreneurs With Heart
Business: TO THE MARKET, @LetsgoTTM
Who: Jane Mosbacher Morris, founder of TTM
What: A social enterprise that promotes goods made and stories told by survivors of abuse, conflict and disease around the world in an effort to help enable economic empowerment.
When: November 2014 (Official launch)
Where: Lexington, KY
How: From high-power meetings in the nation's capital to a life-altering trip to India, Jane Mosbacher Morris' journey into entrepreneurship is underlined by her desire to help others find dignified work opportunities.
The Texas-native began her career working in the U.S State Department in Counterterrorism, then moving to the Secretary's Office of Global Women's Issues. From there she went on to work for the McCain Institute for International Leadership as director of Humanitarian Action. It was with the McCain Institute that she traveled to Calcutta where she met with female survivors of human trafficking who were using their handcraft skills to make a living.
The visit, she said, "really planted a seed in my heart" seeing "how dignified those survivors were in their jobs … I knew I wanted to help provide opportunities … so that they could have access to income and economic [independence]."
After much thinking, Mossbacher Morris left her job with the McCain Institute with the intention of starting a market-driven social enterprise that would create additional distribution channels for products created by survivors, specifically of abuse, conflict and disease. She mined all her resources and with the help of close advisors (Paul Hurley, founder of ideeli, serves as a senior advisor to TTM) opened for business last fall.
Using a three-pronged business strategy, TTM assists local partners around the world by showcasing handmade goods in their online marketplace and pop-up shops, while raising awareness through storytelling. Each product comes with a tag that has the maker's story on it, and TTM is always sharing stories via social media and blogging. The third prong is more technical and always evolving: In addition to helping entrepreneurs sell their goods, TTM wants to help their partners become more efficient. For example, TTM offers trend forecasting to help the entrepreneurs make more informed product decisions.
"We feel the background for these products is really special, but we don't want to lead with that, we want to close with that," Mossbacher Morris said. "We want people to purchase products for their desire for the product, rather than making a pity purchase."
Biggest challenge: "The good news is that there are a growing number of organizations offering the dignity of work to vulnerable communities [and] many of these organizations have wonderful missions," Mosbacher Morris said, adding that her wish is to be able to partner with "anyone trying to create economic independence for others." But in order for TTM to "stay true to our mission" it must be firm in picking only partner organizations that employ survivors of abuse, conflict or disease.
Partnering up: In selecting partners on the ground, TTM uses referrals from inside its network, as well as referrals from existing partners. These organizations need to already have set up shop, and hired and trained survivors to produce handmade goods before TTM can step in to make a scalable impact, says Mosbacher Morris.
Moment in time: "We have received overwhelmingly positive support for our model – people love that we are taking a free-market approach to addressing long standing social issues," she says. That, and that TTM has been "overwhelmed by orders from all over the world," which she believes is a reflection of the growing market and desire for ethically-made, socially-inspired products.