Starting College? Choosing the Right Student Credit Card is Crucial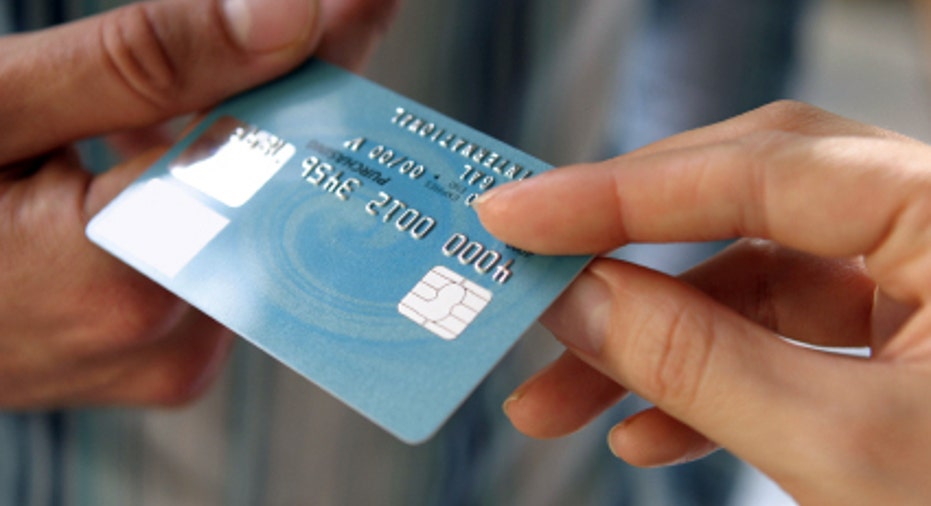 Off to college? It can be a bit scary, especially if you don't know anyone at the school you plan to attend. Still, take heart; things could be worse. Girls and boys of the Okiek tribe of Kenya are ritually circumcised or excised when they're 14-16 years old. They then cover themselves in clay and charcoal and live in segregation for up to 24 weeks. Even the most extreme fraternity or sorority hazing in this country can't be that bad. Almost certainly.
Among the things that might be worrying you about college, credit cards are probably pretty low down your list, if they appear at all. And yet how you handle your money over the next few years could have almost as big an impact on your future life as your SAT score. It could determine for years after graduation how easy you find it to rent an apartment, get a mortgage, finance a car or, possibly, even get a job, if a future employer consults your credit history as part of its background checks.
Student credit cards: the big decision
So it's important to be realistic about how good a money manager you are. Do you take pride in your savings account balance? Are you someone your friends and siblings turn to for a loan when they're short of cash? Do you always have something put away for a rainy day?
If so, you're likely to turn out to be a responsible credit card user. Congratulations! There's a good chance that you can earn valuable rewards and build a healthy credit score on the back of your plastic while you're at college.
The best student credit cards?
The student credit card you choose is likely to depend on your individual needs and lifestyle, but here are three (none of which have annual fees) that you should include on your short list:
1. Citi Forward® Card for Students
At the time of writing, there's a sign-up bonus of 9,000 ThankYou rewards points (Citi's proprietary "currency" for its rewards credit cards) if you spend $650 during the first three months you have the card, and another 1,000 if you opt for paperless statements.
You can earn 100 ThankYou points each month just for staying within your limit and making at least your minimum payment on time.
You earn five ThankYou points for every dollar you spend on the sorts of things many students like to buy: purchases at fast-food and other restaurants, bookstores, music stores, video rental stores and movie theaters. It's one point a dollar for all other purchases.
You also get a 0% introductory APR on purchases for the first 12 months you have the card.
2. Discover Open Road card
This one's especially good if you plan to spend a lot on gas, perhaps taking your dirty laundry home to mom. That's because you get a 2% cash-back bonus on your first $250 in gas and dining purchases during each billing period (month).
It's one of those cash back credit cards, so you get real money rather than points.
You also get a 0% introductory APR on purchases for the first 15 months you have the card.
3. Journey Student Rewards Credit Card from Capital One
Free access to your monthly credit score so you can see that you're on track.
Cash back at 1% on all purchases.
A 25% bonus on the cash back you've earned each month providing you pay at least your minimum balance on time.
Extended warranties on eligible purchases; travel accident insurance; and auto rental insurance for collision, damage and loss. Plus 24-hour emergency card replacement and a cash advance in the event of your plastic being lost or stolen.
If student credit cards aren't for you
Are you one of those people who's always short of money? Do you often ask for advances on your allowance, and sometimes borrow from friends or relations? Does your savings account usually contain just a few cents? If so, you should almost certainly do yourself a favor, and avoid mainstream student credit cards. No matter how much you kid yourself that you're going to change your financial ways at college, in your heart of hearts you know you're not.
But living without plastic could be tough, so what should you do? Well, how about a re-loadable prepaid card? Arguably, the star among these at the moment is the American Express Pass Card. Unlike many of its competitors, this one's very light on fees. In fact, you're likely to pay only for ATM withdrawals, which are charged at $2 each, with the first each month free. And it's easy for you or your parents to top your balance.
An alternative to worry
Is all this worrying about school and money too much for you? Don't panic. You could always give up your college plans and apply to join the Okiek tribe. Kenya's beautiful this time of year.
The original article can be found at IndexCreditCards.com:Starting college? Choosing the right student credit card is crucial