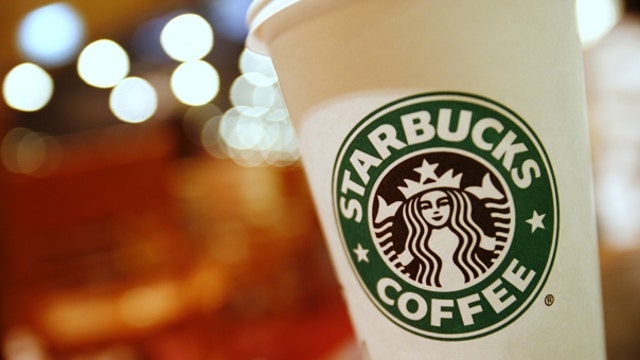 Starbucks (NASDAQ:SBUX) swung to a profit in its fiscal fourth quarter, although guidance for the current quarter fell short of Wall Street views.
The coffee chain on Thursday reported earnings of $587.9 million, or 77 cents a share, compared to a loss of $1.23 billion, or $1.64 a share, in the same quarter last year. The year-ago period included costs tied to a legal settlement with Mondelez (NASDAQ:MDLZ).
Excluding one-time items, Starbucks earned 74 cents a share in the fourth quarter. The result matched the consensus estimate.
Revenue grew 10% to $4.18 billion. Analysts expected $4.23 billion.
Starbucks raised its outlook for revenue growth in fiscal 2015, calling for an increase of 16% to 18%. The change follows a $900 million deal that will give Starbucks full ownership of its operations in Japan.
But the Seattle-based company provided a lower-than-expected forecast for adjusted earnings of 79 cents to 81 cents a share in the first quarter. Wall Street was looking for 83 cents. For the full year, Starbucks narrowed its projection for per-share earnings to between $3.08 and $3.13, below current estimates for $3.16.
Shares retreated 5.3% to $73.25 in after-hours trading.
Earlier this year, Starbucks increased prices for certain beverages and packaged coffee to offset an upswing in coffee costs. Its restaurants still booked a 5% improvement in same-store sales, which measures revenue at locations open at least 13 months, across all regions during the latest quarter.
Starbucks said its Americas segment recorded overall sales growth of 9%. Operating earnings were up 23%.
Europe, the Middle East and Africa also performed well. Revenue rose 10%, and the segment's operating income surged 42%. Results in Asia were stronger as well.
Starbucks ended the fourth quarter with 21,366 stores, reflecting a net gain of 503. The company expects to open 1,650 net new stores in fiscal 2015.