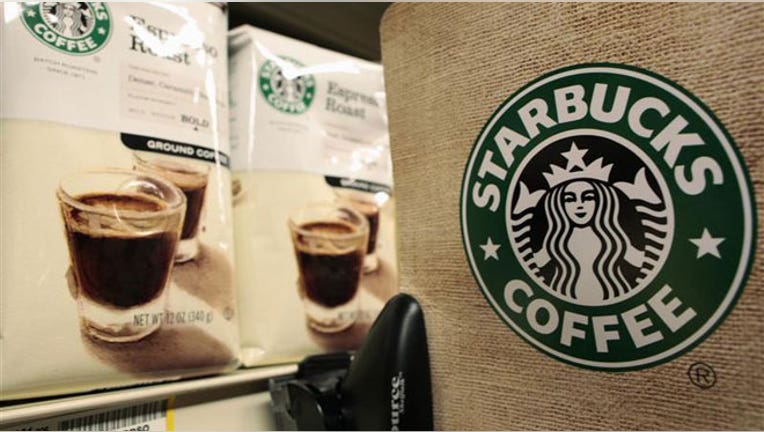 Starbucks Corp. (NASDAQ:SBUX) says it plans to raise prices for certain packaged coffee and other products, following other big java makers in responding to a spike in raw coffee costs earlier this year that is now making its way to consumer wallets.
Starting Tuesday, some beverages in Starbucks company-operated stores will increase by five cents to 20 cents. A 20-ounce, venti-sized cup of brewed coffee, for example, will go up to $2.35, an increase of either 10 cents or 15 cents, depending on the market. Price increases on the beverages in its stores will increase the average ticket by less than 1%, Starbucks said.
The list prices of Starbucks packaged coffee sold in grocery stores will increase by an average of 8% on July 21. That translates to an increase of around $1 per bag, so a 12-ounce bag of coffee would go to $9.99 from $8.99. The price of K-cup single-serve coffee packs, VIA instant coffee and Seattle's Best Coffee won't change, nor will the price of packaged coffee sold in Starbucks stores.
Arabica futures hit their highest price in late April in more than two years. Futures prices have since fallen by about 20%, but retail coffee prices often trail the futures market by a few months.
J.M. Smucker Co. this month became the first major U.S. roaster to lift coffee prices in about three years when it announced a 9% price increase on its Folgers and Dunkin' Donuts packaged coffee. Kraft Foods Group Inc. followed suit a few days later with a 10% price increase on its Maxwell House and Yuban brands. The price hikes came as forecasters predicted a drought in Brazil, which produces half the world's arabica coffee beans, would curtail supplies.
Starbucks has locked in all of its coffee needs for fiscal year 2014 and 40% of its coffee needs for fiscal 2015.
"For both our packaged coffee and retail business, there are many factors that contribute to our pricing decisions, including competitive dynamics and our overall cost structure," a Starbucks spokeswoman said.
Smucker, Folgers and Starbucks each last raised their prices on grocery store shelves in the first quarter of 2011 by 10% to 12%.
In mid-2011, the market for arabica coffee began to drop, ultimately falling nearly 50% by the end of 2013, prompting coffee makers to then lower their prices. But the retail price decreases didn't wipe out the increases coffee companies took during tougher times, Kraft's Chief Financial Officer Teri List-Stoll said in an interview last month.
"As coffee prices were coming down, the retail pricing gap to commodities widened a bit," Ms. List-Stoll said. Still, consumers don't seem to balk at higher coffee prices. "Coffee has more price elasticity than other commodity categories," she said.
The Starbucks spokeswoman said the company decreased its packaged coffee prices by approximately 10% in April 2013. "With this increase, we are effectively restoring prices to their April 2013 levels," she said.
Starbucks last raised prices in its cafes in June 2013 by an average of 1%. Starbucks said that in most of its stores, it won't make any changes to the prices of its most popular drinks, including its grande-sized lattes, tall brewed coffees and Frappuccinos. The spokeswoman said she expects fewer than 20% of Starbucks customers to be impacted by the price increases.
(Annie Gasparro and Leslie Josephs contributed to this article.)