Starbucks to Offer Living Social Deal: Report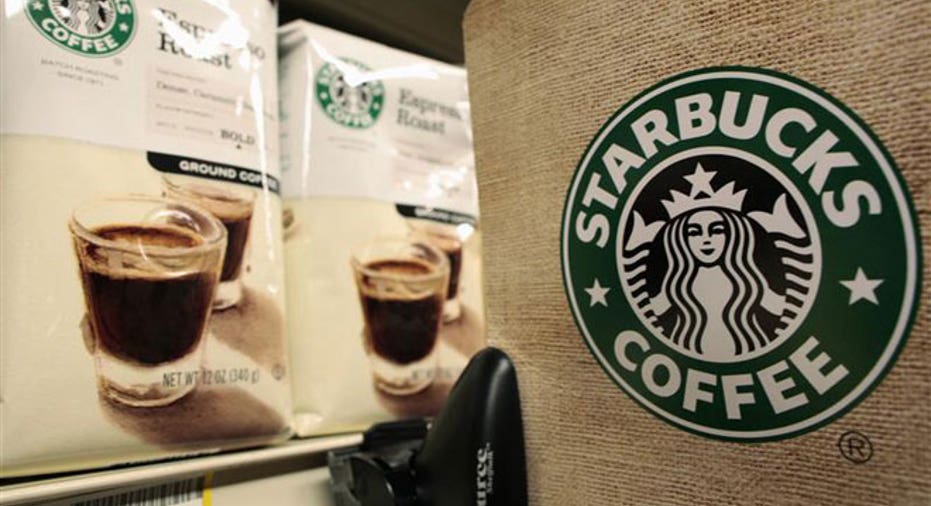 Starbucks Corp, the world's largest coffee chain, is offering consumers a deal this week through daily-deal company LivingSocial, a vote of confidence in Groupon Inc's main rival.
LivingSocial, part owned by Amazon.com Inc, will offer a $10 Starbucks gift card for $5 on Wednesday. Customers have six months to claim the card, which can be used across the United States, according to company executives.
Starbucks plans to offer the deal to members of its rewards program, via email, Tuesday evening, giving loyal customers the first chance to buy. The companies plan to sell at least one million deals, they said.
Shares of Groupon, the world's largest daily deal company, have slumped since its IPO last year. That has cast doubt about the viability of the daily deal business. Groupon stock hit a record low of $4 on Tuesday. It was unchanged at $4.15 in afternoon trade.
Before the IPO, Starbucks Chief Executive Howard Schultz was on Groupon's board of directors and his Maveron investment firm was an investor in Groupon. Schultz stepped down from the board in May.
Adam Brotman, Starbucks' chief digital officer, said the company's decision to work with LivingSocial shows that daily deals still work for some merchants.
"It's an evolving space," Brotman said. "The type of deal, the type of merchant and the implementation of offers are going to be different from circumstance to circumstance."
It is the coffee chain's first nationwide deal with LivingSocial. Earlier this year, Starbucks ran a similar deal with Google Offers, the daily deal business owned by Google Inc .
"This was a great opportunity to work with LivingSocial," Brotman said. "It wasn't about anybody else in the space."