Starbucks Tightens Loyalty Program's Rewards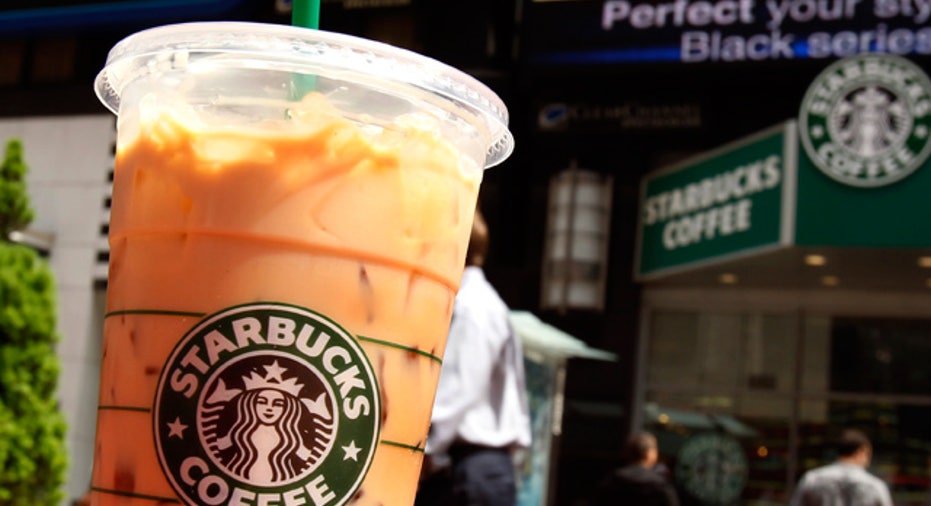 Starbucks Corp on Monday announced changes to its loyalty program that will mean some customers will have to spend more money at the coffee chain to earn free food and drinks.
Under Starbucks' current rewards program, customers earn redeemable points for every purchase. The new program will award points for every dollar spent, a change that is sure to spark complaints from customers who are used to accumulating points with frequent purchases of drip coffee and other lower-cost items from the Seattle-based chain.
The widely anticipated change to the Starbucks Rewards program in the United States, Canada and Puerto Rico comes as airlines and other companies have been tweaking their rewards programs to make them generally less-generous to consumers.
Starbucks customers now earn one "star" per purchase and may redeem 12 stars for a free food and drink item. Starting in mid-April, customers will get two stars for every $1 spent but need 125 stars to get a free item.
Matthew Ryan, Starbucks global chief strategy officer, said the change was not a way to weaken Starbucks' rewards program. The vast majority of Starbucks customers will earns rewards at the same pace they do today and the total percentage of revenue that Starbucks will provide as rewards will remain constant, Ryan said.
However, he acknowledged that the change will affect a small minority of the more than 11 million active users of Starbucks' reward program.
About 1 percent of the chain's total transactions now come from "check-splitters," customers who request two or more transactions in a single visit to earn stars more quickly, Ryan said.
While the change could mean that some Starbucks customers get less for their stars than previously, it will benefit those who spend the most, said Patrick Surry, chief data scientist at Hopper, who has analyzed airline miles programs.
"It aligns the incentives so the more you spend, the more you get back," Surry said.
(Reporting by Lisa Baertlein in Los Angeles; Editing by Bernadette Baum and Dan Grebler)