Starbucks Tells D.C. to 'Come Together' in New Cup Campaign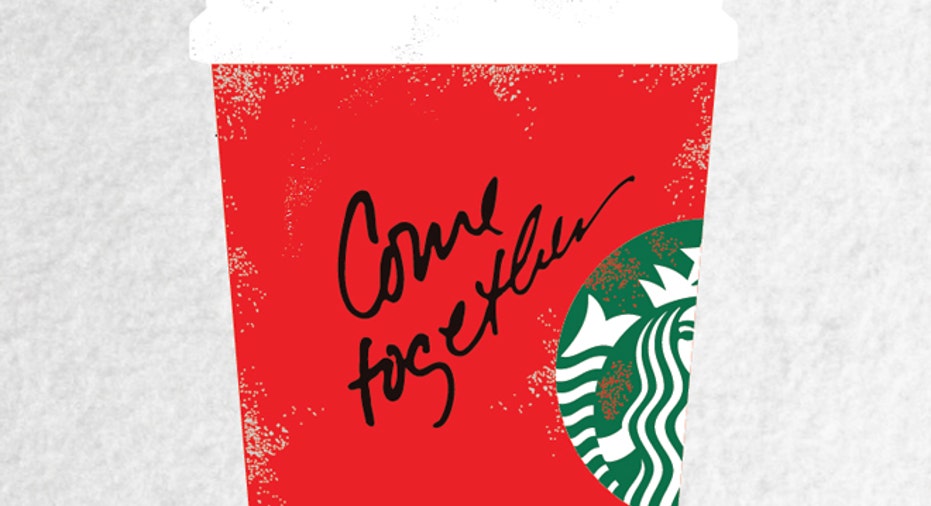 Perhaps something as simple as coffee can help ease Washington's budget stalemate.
Hoping to build momentum for a bipartisan solution to the fiscal cliff mess, coffee giant Starbucks (NASDAQ:SBUX) is urging its Washington-area locations to scrawl "come together" on customers' cups on Thursday and Friday.
"Rather than be bystanders, you and your customers have an opportunity -- and I believe we all have a responsibility --to send our elected officials a respectful but potent message, urging them to come together to find common ground," Starbucks CEO Howard Schultz wrote in a letter sent to employees Wednesday morning.
Click here to read the full letter from Starbucks CEO Howard Schultz
The new campaign comes as President Barack Obama cuts short his Christmas vacation in Hawaii in an effort to reach a last-minute compromise with House Speaker John Boehner to avoid the looming batch of $600 billion of spending cuts and tax hikes.
Investors and economists alike fear a new recession if the full impact of the fiscal cliff goes into effect due to political gridlock in Washington.
"It's a small gesture, but that has always been what Starbucks is about! Imagine the power of our partners sharing such a simple message with hundreds of thousands of customers, one cup at a time," Schultz wrote.
If customers ask what the message means, Schultz urged the stores to "tell them it's a holiday gift from us to them, celebrating the spirit that has always bridged differences that divide us."
In addition to the messages on coffee cups, Starbucks will use new and old media to amplify its message on Facebook (NASDAQ:FB), Twitter, AOL as well as in newspapers like The Washington Post and The New York Times.
A sample Starbucks ad features a red coffee cup with "Come together" written in script and a quote from a speech given by President Lincoln in 1861: "The struggle of today, is not altogether for today -- it is for a vast future also."
Schultz told Reuters the world's largest coffee chain would expand its campaign even further if negotiations on the fiscal cliff do not progress.