Starbucks shares tumble on fears of slowing U.S. growth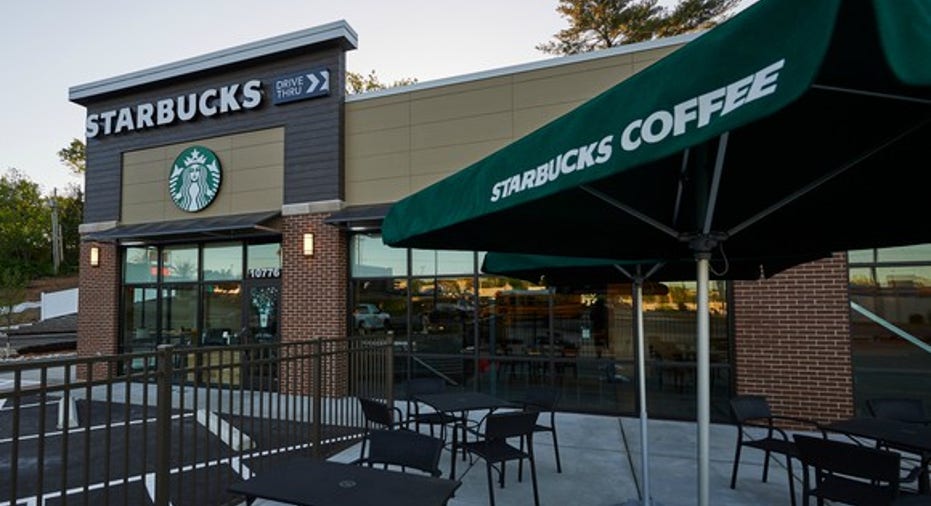 Starbucks Corp's (NASDAQ:SBUX) shares fell more than 7 percent on Friday as its membership growth slowed in the United States, triggering concerns over the U.S. coffee chain's ability to meet long-term growth targets.
The company on Thursday reported profit that met Wall Street expectations in the first quarter under new CEO Kevin Johnson, but lowered its current-quarter earnings forecast. Starbucks also said it would shutter all its Teavana stores.
Starbucks' U.S. business — already suffering from heightened competition from meal kit sellers and convenience stores — has seen membership growth slow down due to changes made in its loyalty rewards program last year, analysts said.
"With (loyalty) growth continuing to slow, we fear U.S. same store sales are unlikely to maintain the mid-single digit range that the market has come to expect," Credit Suisse analysts said in a report.
Starbucks changed its rewards program last year to award points for every dollar spent at its cafes, a departure from its earlier practice of giving points for every purchase, which put customers buying cheaper items at a disadvantage.
"(Starbucks') long-term forecast for mid-single digit global comparable sales growth, double digit revenue growth and 15-20 percent earnings growth may no longer be a realistic target," analysts at Wedbush Securities said.
Seven analysts lowered their 12-month targets on Starbucks' share price to as low as $56. The median price target is $66.
ADVERTISING
inRead invented by Teads
Still, Wall Street highly recommends the stock with 26 of the 33 analysts covering it having a buy or higher rating.
Starbucks' shares were down 7.6 percent at $54.95 in early trading and the company was on course to shed about $7 billion in market value.
Reporting by Sruthi Ramakrishnan in Bengaluru; Editing by Sai Sachin Ravikumar