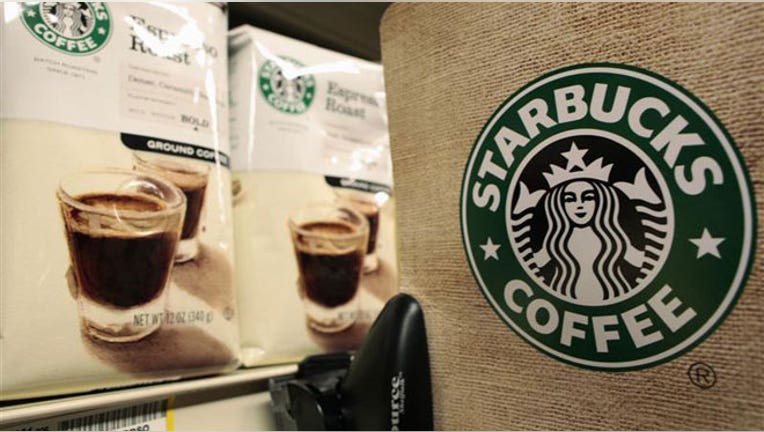 Starbucks (NASDAQ:SBUX) reported on Thursday afternoon a 25.4% jump in third-quarter net income, as broad same-store sales growth boosted the coffee-shop chain.
The company also raised its full-year earnings outlook to a range of $2.22 to $2.23 a share, compared to its previous call for $2.12 to $2.18 a share.
Shares leapt 6.5% to $72.60 in after-hours trading. As of Thursday's close, the stock was up about 31% over the last year.
The company's profit was $417.8 million, up from $333.1 million in the year-ago period. On a per-share basis, earnings rose to 55 cents from 43 cents.
Revenue rose 13% to $3.74 billion.
Starbucks scored a slight beat on both profit and revenue, with Wall Street looking for 53 cents a share and $3.72 billion, respectively.
All regions registered higher same-store sales. Global same-store sales rose 8%, while the metric grew 9% in the Americas and Asia. Comparable-store sales in Europe, the Middle East and Africa lagged behind with 2% growth.
Operating margin widened to 16.4% from 14.9% last year.
"Starbucks Q3 results represent the best across-the-board third-quarter performance in our 42-year history," Chief Executive Howard Schultz said in a statement.
Starbucks, which plans to open thousands of locations in the Americas and China in the coming years, has recently turned its attention to expanding further beyond its coffee business. Earlier this week, the company said it will partner with Danone to sell Greek yogurt parfaits and similar foods.
For fiscal 2014, Starbucks expects to record per-share earnings of $2.55 to $2.65 and revenue growth of 10% to 13%. Analysts were recently projecting earnings of $2.64 a share and revenue growth of 12%.