Starbucks Revises Earnings After Mondelez Awarded $2.7B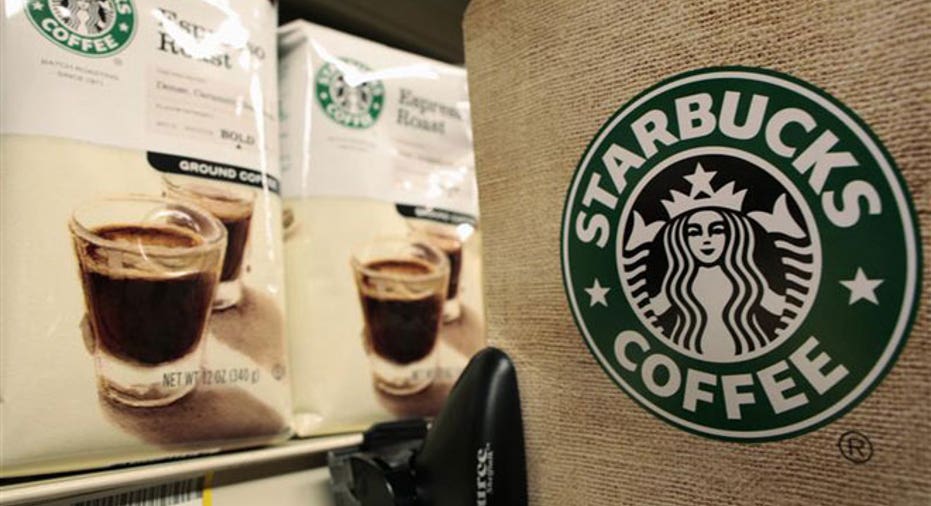 Starbucks (NASDAQ:SBUX) restated earnings for the fourth quarter and fiscal year, after Mondelez International (NASDAQ:MDLZ) was awarded $2.76 billion in a dispute over distribution of the chain's packaged coffee.
The Seattle-based company said Wednesday the litigation charge of $1.71 billion after taxes pushed the fourth quarter to a $1.23 billion loss. Late last month, it reported a $481.1 million profit.
For the year ended Sept. 29, earnings were slashed to $8.3 million, or one cent a share, compared to a profit of $1.72 billion, or $2.26 a share.
Adjusted earnings that exclude the litigation charges remained the same.
Starbucks and Mondelez announced the arbitration settlement on Tuesday afternoon, bringing an end to a dispute that began when Starbucks took over distribution of its bagged coffee from the former Kraft in 2010.
Kraft split itself up last year, spinning off Kraft Foods (NASDAQ:KRFT) and changing its name to Mondelez.
Kraft unsuccessfully sued to keep Starbucks from taking over the distribution business, which Kraft started in 1998 under a licensing deal. An arbitration firm held hearings starting in July to determine if Starbucks owed Mondelez a termination fee.
Starbucks claimed damages of just $62.9 million, while Kraft was looking for $2.9 billion in addition to attorneys' fees.
Starbucks was down 1.7% at $79.22 in pre-market trading. Mondelez shares rallied 2% to $33.10.