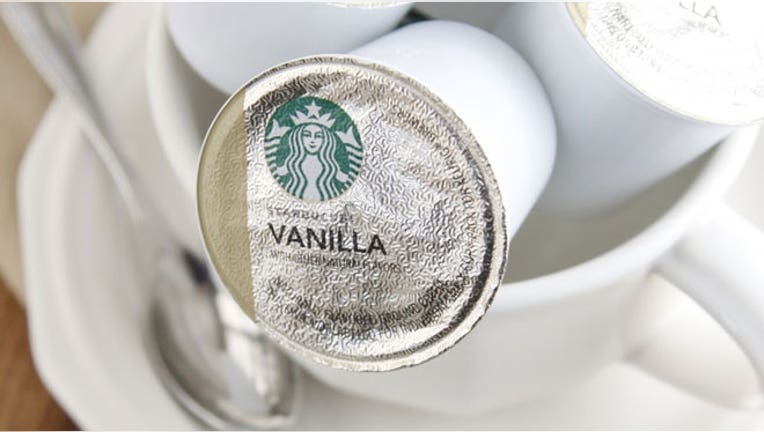 Keurig Green Mountain (NASDAQ:GMCR) said Friday it plans to expand its lineup of Starbucks (NASDAQ:SBUX) single-serve products in return for ending the coffeehouse chain's exclusivity deal.
Starbucks and Keurig extended their partnership last May for a minimum of five years. Under the deal, the companies sell Starbucks and Tazo beverage pods for Keurig's in-home brewing systems. Starbucks also served as the exclusive super-premium coffee brand for Keurig's K-Cup coffee pods.
Keurig said the coffeehouse chain will receive improved business terms as part of their amended deal. For one, Keurig will sell more varieties of Starbucks K-Cups.
"This amended agreement creates more favorable business terms for both companies and allows us to build upon our strong relationship," said Mark Wood, Keurig's senior vice president of global hot systems.
Later Friday morning, Keurig announced a new multi-year deal with Peet's Coffee & Tea. The companies expect to launch Peet's-branded coffee and tea packs by the end of this summer.
Shares of Keurig extended earlier gains on the news, rallying 6.8% to $113.42. Starbucks was up a penny at $74.44.
Keurig helped popularize single-serve beverage machines that use small packets of coffee, hot chocolate and tea to brew hot beverages.
Last month, Keurig and Coca-Cola (NYSE:KO) announced a 10-year deal that calls for the soda and snack giant to sell drinks that can be made using an upcoming beverage system from Keurig. Coke also purchased a 10% stake in Keurig for $1.25 billion.
Coca-Cola was trading up 20 cents, or 0.5%, at $38.17.