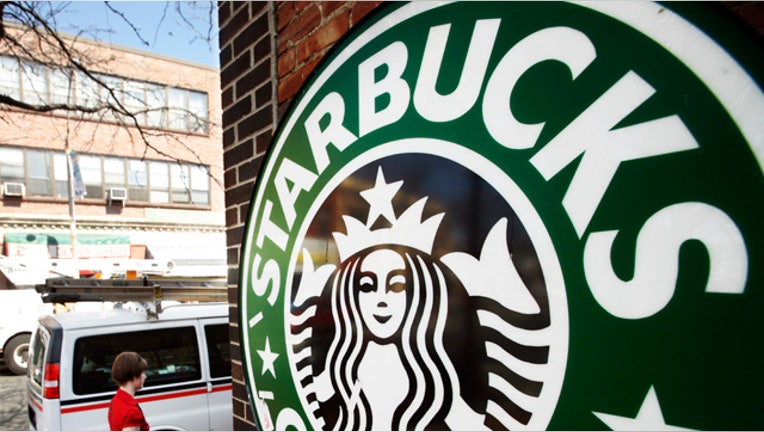 Gourmet coffee chain Starbucks Corp. (NASDAQ:SBUX) served up first-quarter results that topped expectations, but the company gave full-year guidance that was a little lower than expected, and noted that operating margin decreased to 16.2% on higher coffee prices, prompting shares to slip 2% in trading after the bell.
Starbucks said rising commodity costs negatively impacted operating income during the quarter by $105 million, compared to the year-ago quarter, as coffee prices have soared.
The Seattle, Wash.-based retailer reported net income grew to $382.1 million, or 50 cents a share, up from earnings of $348 million, or 45 cents a share, in the fiscal first quarter of last year.
Revenue rose 16% to $3.4 billion, compared with year-ago revenue of $2.95 billion. Comparable-store sales grew 9%, due to a 7% increase in store traffic and 2% growth in average ticket amount.
The results beat estimates, as analysts polled by Thomson Reuters had predicted earnings of 49 cents on revenue of $3.29 billion.
"Our first quarter performance represents the highest quarterly earnings in the history of the company, and is a testament to the hard work and commitment of our 200,000 partners (employees) around the world," said Howard Schultz, Starbucks chairman, president and CEO, in a statement. "Starbucks is firing on all cylinders and taking full advantage of the many global opportunities that lie ahead."
Looking ahead, the company boosted its full-year fiscal 2012 earnings forecast to between $1.78 and $1.82 a share on revenue growth of 10%. The forecast was slightly below consensus estimates for earnings of $1.82 a share on revenue growth of about 11.4% to $13.03 billion.
Shares of Starbucks rose to a record high on Thursday, before closing at $48.34 a share, up 57 cents, or 1.2%, before giving back most of those gains and sliding 1.1% in after-hours trading.