Starbucks CEO: 'Very Bold' Plans for Single-Serve Market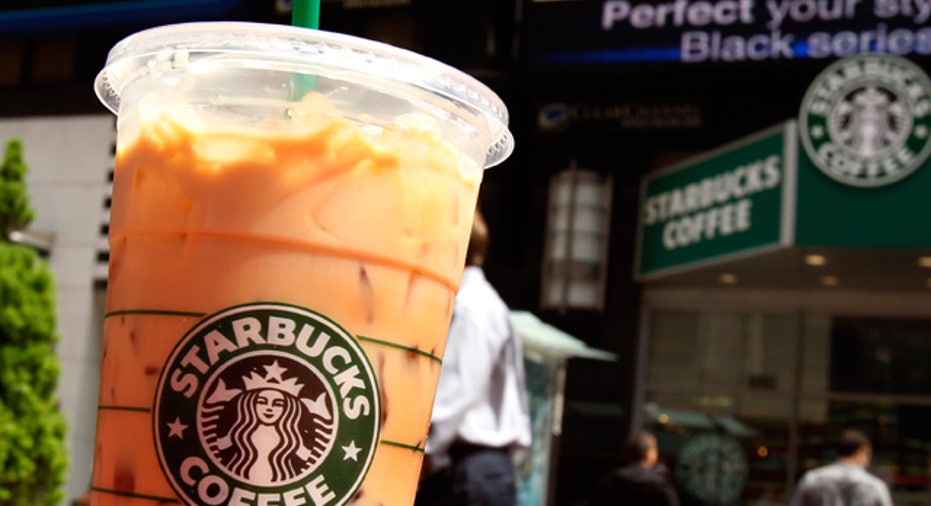 Starbucks Corp (NASDAQ:SBUX) has "very bold" plans for the fast-growing single-serve coffee market, the CEO of the world's biggest coffee chain said in an internal memo obtained by Reuters on Thursday.
Starbucks, which is pursuing growth outside its namesake cafes, has signaled that it is eyeing multiple single-serve deals around the world.
Reuters reported on Monday that the world's biggest coffee chain is in partnership negotiations with Green Mountain Coffee Roasters Inc (NASDAQ:GMCR), citing a source close to the talks. Starbucks on Thursday declined comment on the issue.
Green Mountain dominates the single-serve market in the United States with its Keurig brewer, but is not a player internationally. Its shares fell 4.8 percent to $41.97 in afternoon trading.
In the memo to Starbucks' top brass, Starbucks Chief Executive Howard Schultz said he is increasingly being asked about the company's plans regarding Green Mountain, which has patents protecting some of the technology around its K-Cup coffee pods.
"Green Mountain has done a very fine job introducing single-serve brewer technology to the U.S. market. And as a result it has emerged as an early leader," he said in the memo.
"But as I have said, these are very early days, and history has demonstrated time and again that patents alone do not determine market winners-deep customer engagement, best-in-class experiences and quality do," Schultz said.
While small, the single-cup coffee segment "is growing faster than any other segment in the global coffee industry," Schultz said.
Starbucks this week announced a deal to supply coffee for Courtesy Products' CV1 one-cup brewers in as many as 500,000 upscale hotel rooms in the United States beginning this autumn.
Schultz said in the memo that "because of the speculation swirling in the marketplace around Starbucks larger plans for single-serve in the U.S. and internationally, I wanted to take a moment to let you know what our intentions for single-serve are...because they are very bold."
The Seattle-based coffee company on March 1 is ending a deal through which it provides coffee discs for Kraft Foods Inc's (NYSE:KFT) Tassimo one-cup home brewer. Ending that relationship frees it up to do deals with other companies.
"The single-serve segment of the coffee industry is poised for a sea change of innovation," Schultz said.
Shares of Starbucks were down 0.2 percent to $33.49.