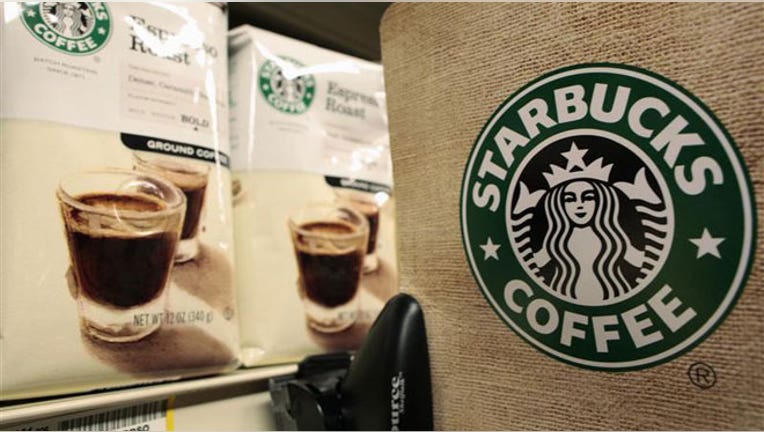 Starbucks Corp. (NYSE:SBUX) shed light on its plans to deliver hot coffee to its customers, saying it will start testing two new delivery services in the second half of this year in an effort to make its stores in dense cities work more like highly productive outlets with drive-through windows.
One delivery option, to be tested first in the coffee chain's home city of Seattle, will involve linking Starbucks with San Francisco-based delivery startup Postmates Inc., which currently ferries products for clients in dozens of U.S. cities. In a second initiative, Starbucks employees in certain office buildings--starting with New York's Empire State Building--will carry food-and-beverage orders to customers on other floors who order online, in what the company is calling "Green Apron" delivery because of the color its baristas wear.
Starbucks won't have a minimum order size but will charge clients a flat fee for the delivery service, said Adam Brotman, Starbucks chief digital officer. He said the company hasn't decided yet what the fee would be.
The delivery plans, which Starbucks first hinted at in October, are part of broader restaurant-industry efforts to expand delivery beyond the pizza chains and Chinese-food purveyors who have long made house calls. Chains see delivery as a way to increase how often customers order from them, boosting sales. Restaurant Brands International Inc.'s Burger King brand began testing a delivery service in 2012 and now delivers in nine U.S. markets, and Panera Bread Co. recently began testing its first delivery service in Louisville, Ky., a Panera spokesman said.
Starbucks in the last decade has been adding drive-through windows to stores near freeways and other locations that are relatively easy to access by car. Starbucks Chief Financial Officer Scott Maw said company research shows that though the outlets are more expensive to build, their sales, profit and total return on investment are about 30% higher than stores without them.
Some customers may also use the delivery service to order more frequently from Starbucks than they normally would "because we're going to give people back time" by eliminating the need for them to spend time picking up their drinks, Mr. Brotman said.
For Starbucks, the new service could also build loyalty and yield valuable new information about customers' buying habits. To access the new delivery services, clients will need to join the company's rewards program, Mr. Brotman said.
Last year, Starbucks began testing a service that allows customers to order their beverages and pay for them ahead of time online in Portland, Ore., and recently rolled it out to 650 stores in Pacific Northwest.
Separately on Wednesday, Starbucks said it would split its stock for the first time in a decade. Shareholders will receive an extra share for each one they own on April 8. Following the split, the company's sixth since going public in 1992, Starbucks said its fiscal 2015 profit forecast would be in a range of $1.77 a share to $1.79 a share.