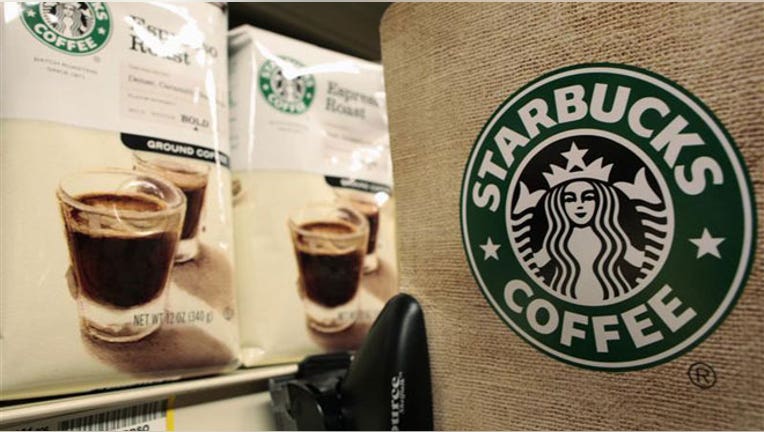 Starbucks (NASDAQ:SBUX) said Tuesday it will add nutritional values onto the menu boards of all its stores in the U.S. starting on June 25.
Starbucks says it's been nutrition minded since 1997, when "sugar-free syrup with zero calories and zero grams of fat" was added to its existing line of syrup flavors. In 2003, the cafe operator introduced "beverage customization," giving the customer their choice in nutritional options.
"Listening to customer and partner feedback and bringing relevant options with real, wholesome ingredients, in moderate portion sizes and sensible calorie amounts have been a core part of Starbucks approach to food and beverages," Starbucks said in a press release.
The coffee giants allows customers to customize any drink, whether its adding whipped cream or choosing between soy and whole milk. It allows customers to better match standard orders with their nutritional preference.
"Each beverage is listed as a standard recipe, though each is fully customizable," Starbucks said.
Although Starbucks provides all nutritional information via printable brochures on its website at Starbucks.com and on the Starbucks Mobile App for the iPhone, now the information will be right in front of customers. They can see for themselves the 560 calorie "Grande Caramel Ribbon Crunch Frappuccino with whipped cream and nonfat milk" and decide whether it should be a daily order. In any case, customizing the drink by taking out the whipped cream lowers it to 420 calories.
Bakery items and other food products – including the 500 calorie Lemon Pound Cake and the 170 calorie Chewy Chocolate Meringue Cookie -- will also have their nutritional information on the menu boards.
"Menu labeling is yet another step to extend our commitment to wellness," said Mary Wagner, PhD and senior vice president, Global Research & Development at Starbucks.