Starboard Pushes Office Depot to Revamp Board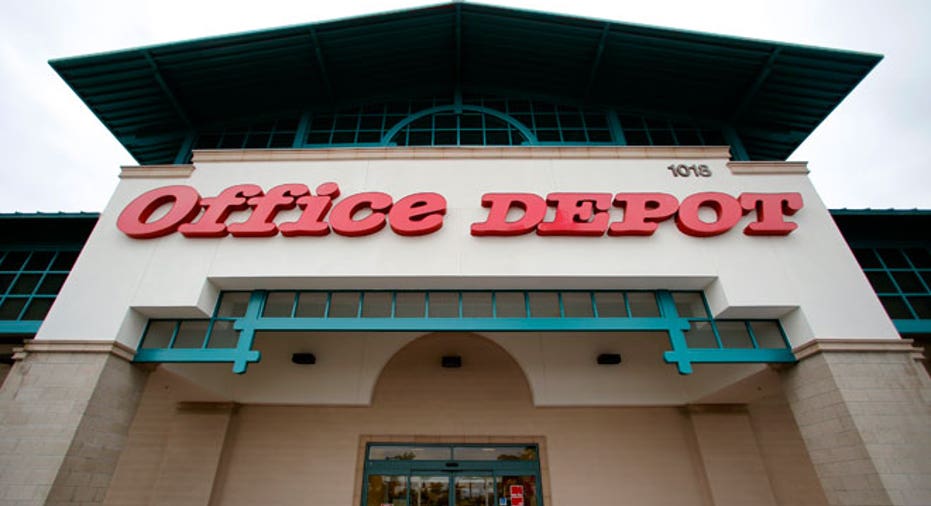 Office Depot's (NYSE:ODP) largest shareholder, Starboard Value LP, urged the office-supply retailer to change a number of directors before its board selects the chief executive for the merged Office Depot and OfficeMax (NYSE:OMX) company.
The merger, which values the smaller OfficeMax at about $1.19 billion, is an all-stock deal that combines two companies working on turnaround plans amid tougher competition.
Activist hedge fund Starboard, which has a 14.8% stake in Office Depot, sent a letter to the retailer's board and nominated six people in an effort to facilitate a board shakeup before the potential merger with OfficeMax is completed, so that a revamped board can work on the CEO selection process.
Starboard said if the current board does not agree to consider changes now, Office Depot should schedule its 2013 annual meeting before a merger is completed in order to allow Office Depot shareholders to choose whom they want to represent them during the merger process.
"Shareholders cannot afford to simply continue with the status quo and hope for improved results down the road if the company is merged," Starboard said in its letter. "Instead, now is the time to act to immediately improve the current operating performance of the business on a stand-alone basis and to be in position to maximize the longer term synergies with OfficeMax if the merger is approved."
Starboard nominated its own chief executive and co-founder, Jeffrey C. Smith, as well as James P. Fogarty, CEO of Orchard Brands; Cynthia T. Jamison, lead director on the board of Tractor Supply Co. (NASDAQ:TSCO); Robert L. Nardelli, founder and CEO of XLR-8; David N. Siegel, president and CEO of Republic Airways Holdings' (NASDAQ:RJET) Frontier Airlines unit; and Joseph S. Vassalluzzo, nonexecutive chairman of Federal Realty Investment Trust (NYSE:FRT).