Staples Wants to Give Your Business $50,000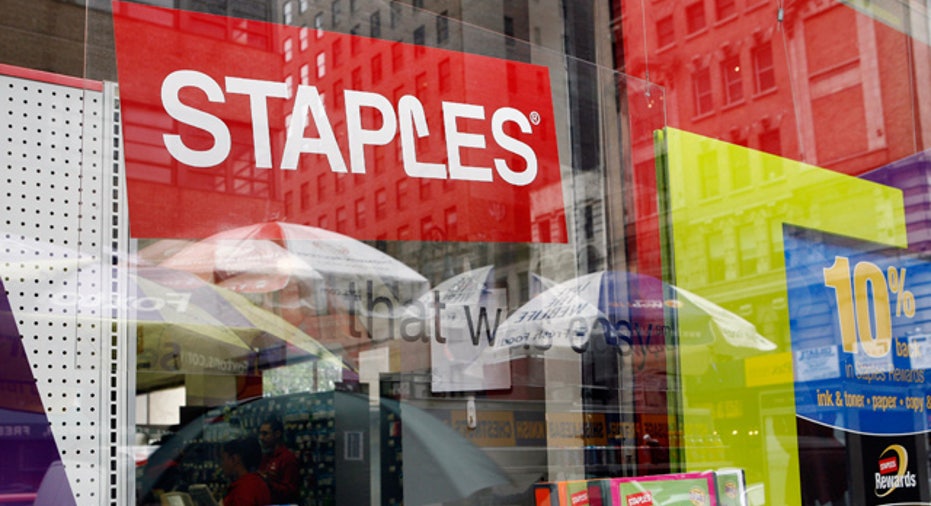 Reaching the right audience with an effective message is a challenge for any business. Throw high advertising costs into the mix and you have the series of hurdles small businesses face when attempting to market their product or services.
Office supplies retailer Staples says it plans to help ease this burden for five lucky entrepreneurs. The company's "Give Your Small Business the Push It Needs" contest will be awarding five small businesses $50,000 each in free television advertising in their home market this spring.
John Giusti, vice president of Small Business Marketing at Staples, said the idea for the competition came after the company conducted its 6th annual Staples National Small Business Survey, which found 52% of small businesses would grow their business through direct marketing and advertising if they had a larger marketing budget.
"The message is loud and clear that they are really struggling generating [marketing budgets] for their businesses," Giusti said. "We wanted to help financially and help them understand how they can do a better job marketing to customers."
The survey found that 66% of small businesses have some type of marketing and advertising budget for 2012, most averaging just over $2,000. Also 60% of small business owners have altered their sales and marketing efforts as a direct result of the U.S. economy, with less using traditional media (29 percent) and more businesses using viral marketing and word-of-mouth efforts (33%) than they had in the past.
The survey was conducted by Decision Analyst, Inc. via the Web among 500 U.S. businesses with no more than 20 employees.
Businesses can enter to win the contest by submitting a 15-second video about their company on Facebook.com/Staples.  Of these submissions, five winning small businesses will be picked to receive 15-seconds of advertising in a 30-second Staples television ad to run in their local market.  The winners will be selected through a combination of online votes and judging by sponsors. Winners will be announced April 4.
The prize package is valued at up to $50,000 worth of local cable television airtime and includes $500 in Staples Copy and Print or Staples EasyTech™ services.  Winners have a choice of either $50,000 in advertising or $40,000 in advertising plus $10,000 in cash. Businesses have until March 14 to submit their videos online.
Giusti said thus far more than 300 videos have been submitted, and more than 20,000 votes have been made online. Integrating social media into the contest was a no-brainer for Staples, he said, as 35% of small businesses revealed in the survey that they are increasing their social media presence.
"It's an evolving space that is rapidly changing," Giusti said. "I think small businesses go into their business because they have a passion for whatever their vocation happens to be, and things like marketing and finance, they are secondary. They'd rather focus on customers."
A longer-term goal for Staples is to help small businesses simplify their online marketing efforts, and leverage the power of social media to enhance their brand.