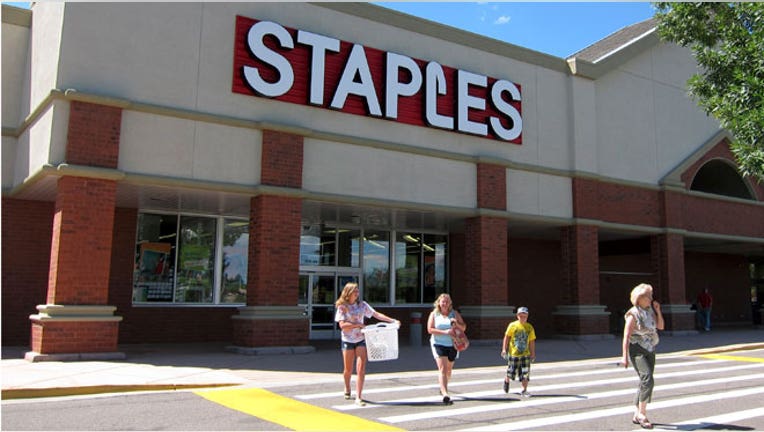 Staples (NASDAQ:SPLS) returned to profitability in the third quarter amid quicker-than-expected cost cuts, while soft demand weighed on revenue.
The nation's largest office supply retailer logged a profit of $135.2 million, or 21 cents a share, compared to a year-ago loss of $596.3 million, or 89 cents a share. Last year's results included a significant write-down related to the company's European retail and catalog business.
Excluding one-time items, per-share earnings from continuing operations checked in at 42 cents to match estimates.
Sales were down 3.8% at $6.11 billion, missing expectations for $6.18 billion.
Staples has struggled to boost sales in North America, given competition from discount retailers like Wal-Mart (NYSE:WMT) and e-commerce giants like Amazon.com (NASDAQ:AMZN).
"We continue to face weak demand for core office supplies, but we're driving growth online and in new categories, while aggressively managing expenses," Chairman and CEO Ron Sargent said.
Rivals Office Depot and Office Max completed their $1.2 billion merger earlier this month. The new Office Depot (NYSE:ODP) is expected to close stores in the wake of the deal, a move that could benefit Staples.
In the latest period, same-store sales excluding online orders fell 3% in North America, while Europe posted a 2% drop. Online sales grew 3% thanks to the addition of 70,000 products to the web catalog.
Combined international sales at stores and Staples.com jumped 8%, offset by a 5.3% decline in North America. The North American commercial segment, which directly serves businesses, saw its sales tick higher to $2.09 billion.
Gross margin fell to 27.1% from 27.5%. Operating expenses dropped 39%, as Staples closed more stores in Europe and North America to reach its targets for cost cuts ahead of schedule.
Shares fell 2% to $15.03 on Wednesday morning. The stock had rallied 34.5% on the year through Tuesday's close.