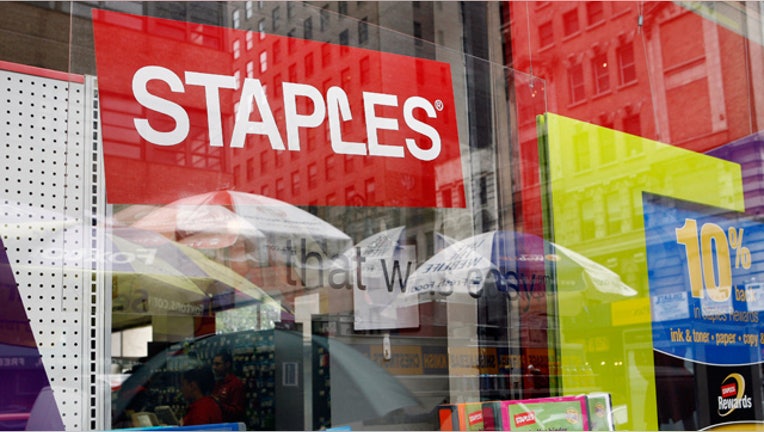 Staples (NASDAQ:SPLS) reported weaker-than-expected first-quarter earnings and predicted a decline in current-quarter sales on Tuesday as it continued to close more stores in North America and struggled to win back customers.
The Framingham, Mass.-based office products retailer, the largest in the U.S., reported net income of $96 million, or 15 cents a share, down from a year-earlier profit of $170 million, or 26 cents.
Excluding one-time items, Staples reported adjusted earnings of 18 cents, below the 21 cents analysts on average were expecting, according to a Thomson Reuters poll.
Revenue for the three-month period ended May 3 fell 3% to $5.65 billion from $5.8 billion a year ago, mostly due to negative changes in foreign exchange rates and the closure of 16 stores in North America. Staples plans to close 140 of its 1,846 stores in North America this year, including 80 in the current quarter.
Same-store sales in the U.S., a key growth metric of sales at stores open longer than a year, slumped 4% during the first quarter, while total sales increased 1% to $2.1 billion. In its much smaller international group, sales fell by 3.9% to $964 million.
Staples is calling for current-quarter earnings in the range of 9 cents to 14 cents a share, under the consensus view of 15 cents, as well as a decline in sales.
In a statement, CEO Ron Sargent said the company is working to "reinvent" Staples to meet the changing tastes of customers, who have become more tech-savvy and reliant on e-commerce sites. As part of that goal, it has added more electronics to its store shelves.
"Despite a slow start to the first quarter, our results were in line with our expectations and we expect to build momentum throughout 2014," he said.
Shares of Staples fell 10% to $12.02 in recent trade.