Standard Chartered Shares Pounded Amid Iran Allegations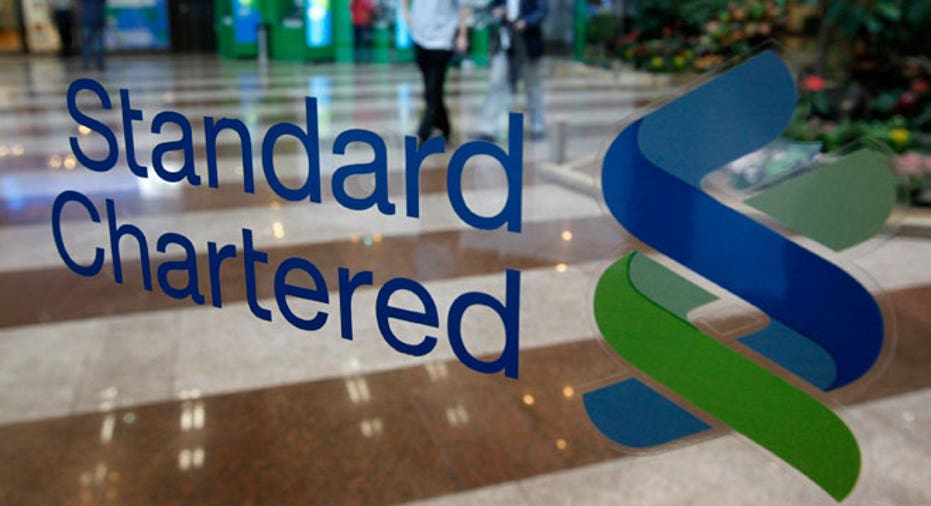 Shares of Standard Chartered plunged nearly 20% Tuesday morning, a day after the U.K. bank became engulfed in a scandal over allegations it illegally allowed at least $250 billion in transactions with Iranian entities.
The selloff wiped out $15 billion of Standard Chartered's market capitalization and underscores concerns about reputational and financial damage to Standard Chartered and CEO Peter Sands.
According to the New York State Department of Financial Services, a unit at London-based Standard Chartered "operated as a rogue institution" from 2001 to 2010 by funneling money through its New York office for Iranian banks despite strict U.S. sanctions against the country.
Meanwhile, the Justice Department and the FBI are conducting a criminal probe into the alleged conduct, The Wall Street Journal reported.
The New York regulator, which threatened to strip the bank of its license to do business in New York, said it found evidence of "apparently similar schemes" by Standard Chartered with other sanctioned countries, including Libya, Burma and Sudan.
For its part, Standard Chartered said in a statement it "does not believe the order issued" by the New York regulator "presents a full and accurate picture of the facts."
Noting its cooperation with authorities, Standard Chartered said more than 99.9% of its Iranian-related transactions complied with regulations, while just $14 million of transactions didn't.
The U.K. bank also said its own review of the Iranian payments didn't find "a single payment on behalf of any party" that was at the time designated by the U.S. as a "terrorist entity or organization."
Standard Chartered "takes its responsibilities very seriously, and seeks to comply at all times with the relevant laws and regulations," the company said.
London-listed shares of Standard Chartered tumbled 18.37% to 1,199.40 pounds in recent action, knocking them 16% into the red on the year.
According to the allegations, a U.S.-based executive at Standard Chartered warned in 2006 that the allegedly illegal transactions leave the company and its management subject to "catastrophic reputational damage" and "serious criminal liability."
The response? A London executive replied: "You f- Americans. Who are you to tell us, the rest of the world, that we're not going to deal with Iranians," according to the regulator.
With $624 billion in assets and almost 87,000 workers, Standard Chartered is the No. 5 bank in the U.K. and increasingly relies on business in Asia and the Middle East for its profits.
The Standard Chartered scandal is the latest to hit the U.K. banking system, coming in the wake of the $450 million Libor settlement at Barclays (NYSE:BCS) and money laundering allegations against HSBC (NYSE:HBC).