StanChart in Talks to Settle Iran Laundering Probe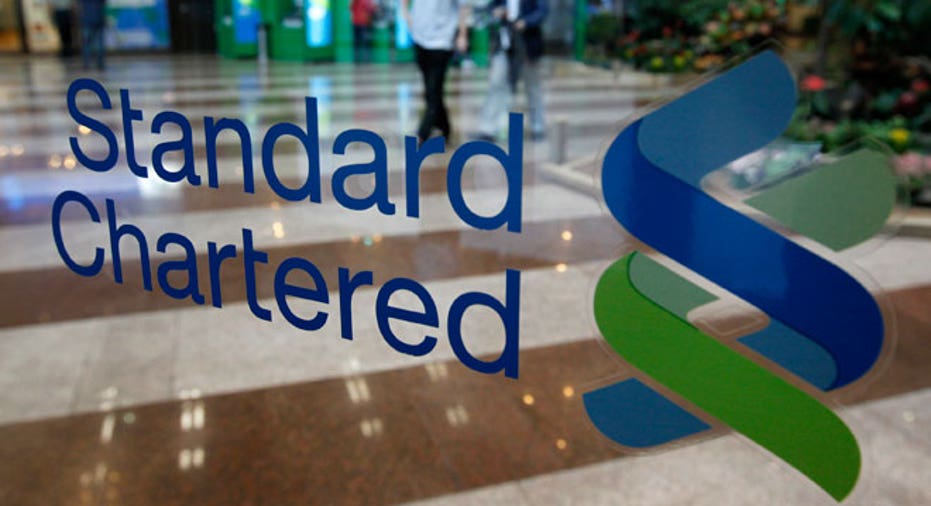 British bank Standard Chartered is trying to reach an early settlement over charges it hid $250 billion (159.12 billion pounds) of transactions tied to Iran, backing down under pressure from U.S. regulators and shareholders.
Despite chief executive Peter Sands's strong denial of the charges levelled by New York's Department of Financial Services (DFS), the bank's U.S. legal team has got as far as discussing a settlement figure with regulators ahead of a Wednesday showdown with the DFS head Benjamin Lawsky, sources familiar with the situation told Reuters.
Investors say their preferred option would be for the bank to bite the bullet and achieve an early resolution, rather than engage in a battle that could involve countersuits from the bank.
"Ultimately, they will all wheel their wagons around and, whatever happens, Standard Chartered is going to get a fine," one of the bank's largest 25 investors told Reuters. "For banks to sue regulators is a really bad idea - a really, really bad idea."
Lawsky ordered the bank to explain why it should not lose its New York banking licence at the hearing scheduled for Wednesday.
While Sands also fiercely objected to Lawsky's description of Standard Chartered as a "rogue institution", the bank appears willing to put its frustrations to one side in pursuit of an early settlement, as the loss of the licence would effectively cut off direct access to the U.S. bank market.
Standard Chartered could be forced to pay a fine of up to $1 billion to settle the charges, analysts said last week, though there has been speculation that this figure could be higher to assuage the New York regulator.
The bank is awaiting information on whether executives will be required to attend, and Sands remains in Britain, a source close to the situation said.
Shares in Standard Chartered were up 0.9 percent at 1,339 pence at 2:10 p.m. British time on hopes of an early resolution that would take away the uncertainty of a damaging legal dispute and potentially higher fine.
"It looks like, rather than fight this in the courts, they're looking to resolve this, hopefully ahead of Wednesday," said Investec analyst Vivek Raja.
The settlement talks could still collapse, and the hearing could also be postponed to allow more time for negotiation.
The bank is already cooperating in a separate probe dating to 2010 that includes the U.S. Justice Department and the Manhattan district attorney. That investigation is aimed at determining whether Standard Chartered violated U.S. sanctions laws. Talks on a settlement have been taking place separately from the state discussions.
A settlement with federal officials could also result in a multi million-dollar fine.
Officials for the Justice and Treasury departments and the Manhattan district attorney either weren't available for comment or declined to comment.
Lawsky's order had quoted communications between Standard Chartered officials concerning the potential reputational and legal threats to the bank if it kept doing business with Iranian clients.
Lawsky's department and Standard Chartered declined to comment.
Faced with similar accusations, some banks prefer to settle quietly. Barclays Plc, Credit Suisse Group, Lloyds Banking Group, J.P. Morgan Chase & Co. and ING Bank NV had agreed in prior years to settlements totalling nearly $2 billion into how those banks allegedly processed money or assets tied to sanctioned countries.
Standard Chartered, by comparison, said last week that Lawsky's "interpretation" that the bank had improperly handled Iranian transactions was "incorrect as a matter of law".
The bank said the total amount that did not adhere to U.S. sanction laws was less than $14 million.