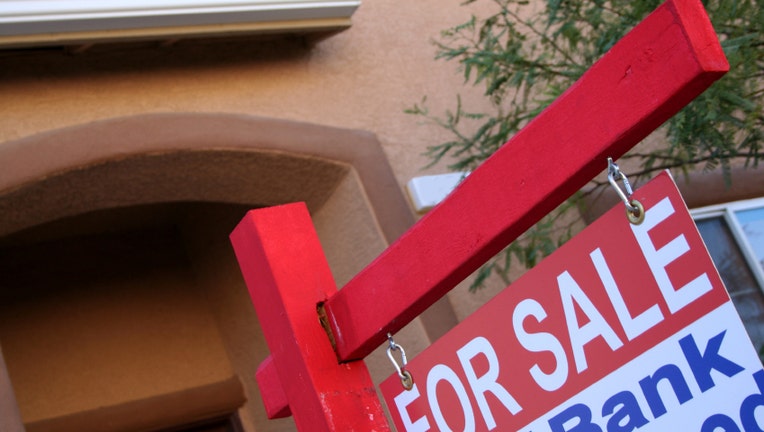 Selling your home can be a daunting challenge in today's tough market. But stick to these simple, inexpensive staging tips and you'll soon have home buyers hooked:
Less is more
Clutter is the No.1 turnoff of any prospective buyer. Pack up any knickknacks and non-essentials from tables, walls, bookshelves and rooms. Minimize furniture to a few key, stylish pieces to maximize use of space.
Don't simply fling your items haphazardly into a closet, you want those spaces junk-free to showcase their storage potential. "If you wouldn't find the object in a posh hotel or fancy resort then get it out of sight," advises GTV staging expert Monica Pederson. "No family photos, no refrigerator magnets, no paperwork and no boxes."
Don't get personally
Your child's artwork is adorable and last year's family photo came out perfect, but sellers need to take down and pack any personal belonging. Buyers need to be able to visual themselves living in your home, and it's hard to do that with the trappings of your life.
Let there be light
Clean windows and open any blinds to let in natural light. Sunshine has all sorts of positive, pleasing effects: it gives us a natural lift, a sense of energy and best of all, it's free. Replace any burnt-out bulbs and add additional lighting to any dark areas if you're going to be showing your property in the evening. A survey by HomeGain.com found that investing as little as $200 in lighting adds $1,500 to $2,000 to the value of your home.
Make it inviting
From plumping pillows to stocking your bathroom with fresh, matching towels, make sure your house is as comfy and inviting as possible.
Taking the time to make the home look presentable will give potential buyers some ease that you took pride in your home and cared for it as owner.
To create a friendly and "homey" environment, experts suggest baking cookies or a pie before an open house.
Give it a fresh coat of paint
Fresh paint on your walls and trim is an inexpensive way to dramatically enhance and liven up a room. But stick to neutral colors and remember our mantra: it's for the buyer, not yourself. And if you're wondering where to start, HGTV's Lisa LaPorta has this formula for a breathtaking bathroom: "Mix a spray bottle with one part water and one part bleach. Just spray it on the wall, and watch the mold disappear. Give it a fresh coat of paint, and your grimy bathroom will go from red flag to red-hot."
 Go the extra yard
A spick and span interior will count for nothing if a potential buyer doesn't come in side. Curb appeal draws in buyers, so mow the lawn, plant flowers and blast the grime from your walls with a pressure washer.