Spruce Up Your Social Media for Spring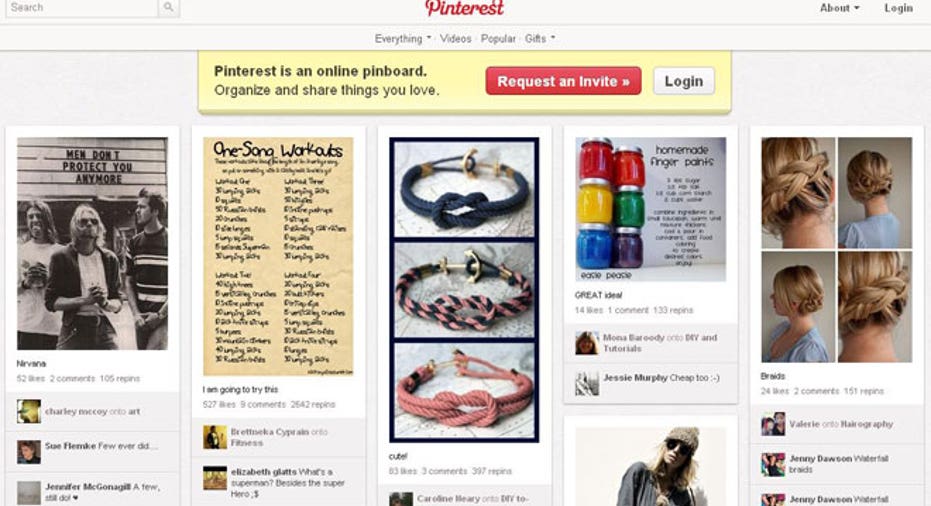 The weather is starting to get warmer and that usually means time to clean the home and office, and prepare for the summer days ahead. But what about your online life, doesn't that deserve some attention too?
Over time, content can get messy, designs can become outdated, and focus can be lost. These tips will help you get your business's social media shipshape and ready for a social summer.
No. 1: Take a fresh look at Pinterest, you might be surprised what you find.
Pinterest is one of the most talked about social networks of the moment but many are passing it by as a business tool. According to a recent study by social media inbox developer Marketmesuite , 65% of businesses who entered their site URL into PinMe, the company's latest tool for tracking Pinterest usage, their site's content had already been pinned.
This can be a totally new stream of leads for business, and if you are in a product focused industry, finding people genuinely excited by your offering can be invaluable. Look after those individuals, and they can soon become social brand ambassadors, promoting you across social networks and beyond.
No. 2:  Update RSS posting and auto-tweets to market your curation.
Looking at Pinterest, Facebook and Twitter, a huge amount of content posted is sourced from someone else's Website, Tweet, feed or post. By including simple messaging at the beginning of your feeds, you can ensure your brand is carried throughout the Web, and doesn't get lost with the first URL shortener.
A simple "New from Company X" or "Latest product from Company XYZ" before your title and link can mean that all those retweets, posts and pins can include your brand name, not just your URL.
This simple method can increase brand perception and recognition with minimal effort.
No. 3:   Are you utilizing Timeline to its full potential?
Facebook is the dominant social network with over 900 million users, and for a number of years brands have been using the giant network to engage with fans and potential users.
With the new timeline page layout, many existing marketing tactics no longer work. Default landing pages have been replaced and users now go straight to timeline. As well as that, existing 520px 'apps' now look odd in the 810px page space.
While updating apps and custom pages takes time, by simply adding a cover photo, you can dramatically enhance the look of your Facebook page.
For ideas on how to use timeline effectively, check out these examples.
No. 4:  Make use of LinkedIn's updated company pages.
Earlier this year, LinkedIn updated the way its company pages are displayed. You have been able to show basic information for some time now, but this latest raft of changes means you can add vital information, such as services, skills, and specialties.
Company pages too, have seen an update and are now far more dynamic, allowing for status updates, blog feeds, video embedding. Add engagement to that mix, and LinkedIn suddenly becomes a key player as part of your ongoing social activity.
No. 5: New season, new look.
Spring is all about new things, and freshness of the existing. It can be a great time to consider the way your brand looks online.
While it might be prohibitively expensive to give your Website a full overhaul, by updating simple things like Twitter backgrounds and avatars, the aforementioned Facebook Timeline cover photo and other social channel styles - you can bring a unity and up to date look to your online life.
Tammy Kahn Fennell, CEO and founder of MarketMeSuite, graduated with a degree in Strategic Communications from University of Wisconsin's School of Journalism and has been putting her marketing expertise to work since 2003. Late 2009, after spotting trends and recognizing the future in social media, she co-founded the fast growing social media marketing dashboard, MarketMeSuite. The company now has a  global customer-base of businesses and consultants. She is also editor of popular social media blog, WeAreSocialPeople.com.