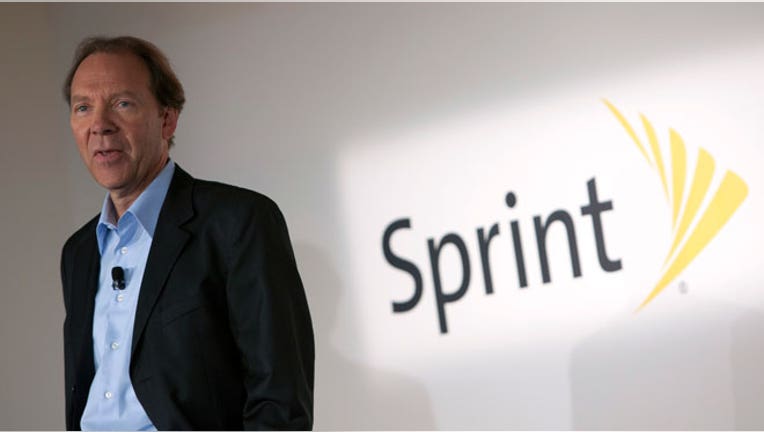 Fresh off its mega deal with Japan's Softbank, Sprint Nextel (NYSE:S) disclosed a deeper third-quarter loss on Thursday amid ongoing customer defections, but Wall Street had been fearing even more red ink from the No. 3 U.S. wireless provider.
Shares of Sprint ticked up almost 1% on the heels of the results and a projection for better-than-expected full year operating income.
Overland Park, Kan.-based Sprint said it lost $767 million, or 26 cents a share, last quarter, compared with a loss of $301 million, or 10 cents a share, a year earlier. Analysts had been calling for an even deeper loss of 42 cents a share.
The net loss was driven by accelerated depreciation of $397 million tied to the expected shutdown of the Nextel platform.
While operating revenue rose 5.2% to $8.76 billion, it slightly trailed the Street's view of $8.8 billion.
Sprint Nextel continues to lose subscribers, suffering a net customer decline of 456,000 in the third quarter, which was worse than the loss of 361,000 that analysts polled by Reuters had projected. The company lost 246,000 customers in the year-earlier period.
On the other hand, the Sprint platform added 410,000 net postpaid customers in the quarter.
"The Sprint platform performed well, with strong net subscriber additions, record third quarter postpaid and prepaid churn and robust revenue growth," CEO Dan Hesse said in a statement.
Sprint said it sold about 1.5 million of Apple's (NASDAQ:AAPL) iPhones, about 40% of which to new customers.
Looking ahead, Sprint now sees 2012 adjusted operating income "slightly" above its earlier call for $4.6 billion.
Earlier this month Sprint agreed to sell a 70% stake in the company to Softbank for about $20 billion in an effort to free the wireless provider of debt and raise cash to better compete with industry leaders Verizon Wireless and AT&T (NYSE:T). Verizon is co-owned by Verizon Communications (NYSE:VZ) and Vodafone (NYSE:VOD).
Shares of Sprint gained 0.61% to $5.65 Thursday morning, narrowly extending their 2012 surge of 140%.