Sprint Shares Rally as 2Q Sales Grow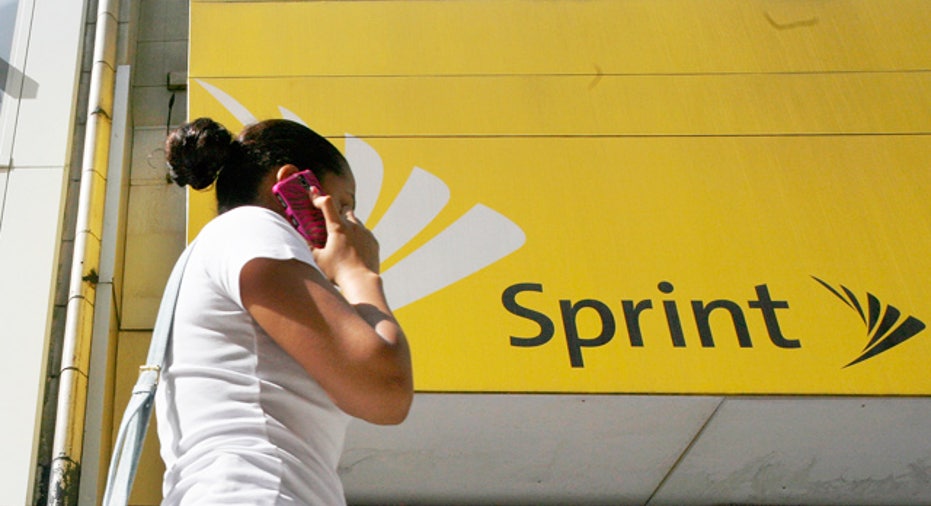 Sprint (NYSE:S) posted a wider-than-feared second-quarter loss on Tuesday despite stronger sales as the final shutdown of its push-to-talk Nextel network weighed on expenses.
The No. 2 U.S. wireless operator, which agreed to be acquired by SoftBank for $21.6 billion during the quarter, reported a net loss of $1.6 billion, or 53 cents a share, compared with a year-earlier loss of $1.4 billion, or 46 cents.
The results were short of the 30-cent loss expected by analysts in a Thomson Reuters poll.
Analysts, however, cheered as Sprint closed the final chapter on the disastrous $35 billion merger with Nextel from 2005 and grew sales as customers coughed up more dough for their growing data bills.
Shares of Sprint climbed more than 3% in recent trade to $5.91.
Revenue for the three months ended June 30 was $8.88 billion, up from $8.79 billion a year ago, matching the Street's view. Average revenue per subscriber increased to $64.20 from $63.38 a year ago, though Sprint lost a worse-than-expected 1.0 million contract customers.
"In the second quarter, we achieved record levels in Sprint platform postpaid subscribers, service revenue and postpaid ARPU, and increased our 4G LTE footprint," Sprint CEO Dan Hesse said in a statement.
During the quarter, Overland Park, Kan.-based Sprint sold 78% of its shares to Japan's SoftBank after a months-long battle with Dish Network (NASDAQ:DISH) and took over the remaining shares it didn't already own in Clearwire.
Analysts have long been hopeful that the support from SoftBank will help Sprint better compete with much larger rivals AT&T (NYSE:T) and Verizon (NYSE:VZ).
"This is a historic time for Sprint," Hesse said.