Spring Savings: What's on Sale in April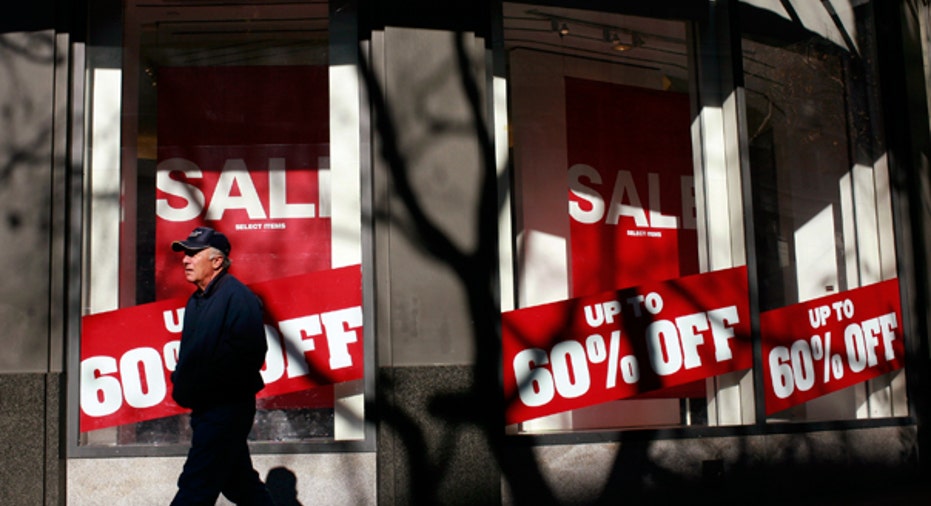 Is April the Cruelest Month? Not When You're Saving!
Whether you crave a fresh salad, a little chocolate or a new laptop, you can probably find a deal this month.
April showers? Get a slicker at less-than-sticker price. Want to turn that patio or deck into your home-outside-of-home for the next five months? You might find decent discounts on furniture, containers and flowering plants.
Whether you want to add a little spring zing to your menu, home or attitude, here are more than 20 items on which you can find discounts, deals and sales this month.
Chocolate, Jelly Beans on Sale in April
April holidays mean deals on candy, from chocolate bunnies to jelly beans.
Early in April, the biggest discounts are on Easter candy: treats such as "chocolate bunnies and chocolate eggs filled with peanut butter or cream or different confections," says Denise Alvarez, marketing manager for Retail Confectioners International, an association of independently owned candy producers and retailers. In many cases, shoppers will find discounts of 10% to 15%, she says.
If you love the candy but don't care about the calendar, the days after Easter (April 8) are a candy lover's bonanza. Anything themed that can't be repackaged for other holidays can be up to half off, she says.
If your tastes run toward the nonchocolate, April 22 brings National Jelly Bean Day. Depending on the retailer, you could find discounts on jelly beans of up to 10% to 20%, Alvarez says.
TVs, Laptops, Tablets on Sale in April
April is a good time to save on TVs, laptops and tablets -- oh my.
"April is actually a pretty good month for both televisions and laptops," says. "Part of it is because it's the end of the model year. And it's the end of the fiscal year for Japanese companies -- they're trying to clear the books."
Generally, shoppers can expect discounts of about 10% on TVs and laptops, he says. With TVs, "it's really all over the place," depending on the company and the model, he says. TVs without some of the latest high-tech features (such as Internet interface or 3-D) might offer greater discounts, he says.
Ditto with laptops. The big influx of "ultrabooks" (lightweight, superthin, shorter boot times and longer battery lives), means shoppers can find bigger discounts on more traditional models, Barry says.
Mother's Day, graduations and Father's Day come in May and June, and that means good prices in April on accessories for electronics -- things such as cases, docking stations and carrying bags, Barry says.
Children's Dress Clothes on Sale in April
April brings savings on party supplies and kids' dress clothes.
Want to get a good deal on kids' dress clothes? During the first week of April (right before Easter and Passover), parents will see dress clothing marked down by 25% to 50%, says Daniel Butler, vice president of retail operations for the National Retail Federation.
There are two times of year when parents try to outfit their children in dress clothes: just before winter and spring holidays, he says. Bargains include everything from baby and toddler sizes to juniors and young men's sizes, he says.
The only problem for bargain hunters is that it's a short window of just one week, Butler says.
Got a spring party planned? When it comes to items such as balloons, costumes, place mats and special dinnerware, you could find deals of 25% to 50% off during the first week of April, Butler says. If you wait, the real deals come after the holidays, when you can find the same items for 40% to 70% off, he says.
On Sale in April: Rain Gear, Swimwear
With April weather a peril, buy apparel at a discount.
April showers bring not just May flowers, but also deals on rain gear, says Daniel Butler, vice president of retail operations for the National Retail Federation.
Shoppers will see discounts on lightweight weather gear -- such as umbrellas, slickers and jackets -- for 20% to 30% off, he says.
If you would rather plan for sunny weather, you can likely find bargains on swimwear in April. Many stores mark swimsuits down by 25% to 50%, Butler says. Warm-weather casual clothes, such as shorts, T-shirts and tank tops, are popping up at 25% to 40% off, he says.
Lettuce, Peppers on Sale in April
Your supermarket will have plenty of produce on sale in April.
If the weather stays warm, leaf lettuce should be a great value in April, says James Parker, facility team leader for the global produce buying office of Whole Foods Market. He lists romaine, green leaf, red leaf and butter lettuce.
Grape or cherry tomatoes are another good buy in April. Instead of price cuts, look for larger amounts sold at the same price, Parker says.
Prices on artichokes, asparagus, strawberries and mangos dropped in March, and, if the weather holds, supplies will be even more plentiful in April, Parker says. Consumers could see either lower prices or larger portions for the same price.
April brings plenty more bargains in produce, including for red peppers. In general, hothouse peppers will run about $2 to $4 a pound, while peppers grown in the field will be about $1 to $2 a pound, Parker says.
Consumers should also see some good buys on broccoli and cauliflower, he says. If the favorable weather continues, prices for both will go down about one-third in April, Parker says.
Patio Furniture, Plants on Sale in April
In April, you can find deals on outdoor furniture, clay pots and some blooming plants.
You might not get the best prices on outdoor living goods in April, but that doesn't mean you can't find a discount.
If you're in the market for some patio furniture, you can find markdowns of 20% to 30% in April, says Daniel Butler, vice president of retail operations for the National Retail Federation.
In April, many garden centers run specials on terra cotta pots -- a favorite for container gardening, says P. Allen Smith, author of "Living in the Garden Home" and host of "P. Allen Smith Gardens." While the discounts aren't as big as you'd score in October (as much as 80% off), you can get deals of up to 20% off, he says.
Nurseries and garden centers will also run superlow prices on select items in April, hoping that you'll buy other things once you're in the store. So look for loss-leader prices on things such as hanging baskets of blooming plants and flats of perennials, Smith says.
Massages on Sale in April
Discounted spa services deliver a less stressful April.
Longing for an hour of "me time" sometime in April?
For Spa Week (April 16 to 22), more than 800 participating spas are offering promotional deals, says Lynne McNees, president of the International Spa Association.
You get an hour of services for $50, she says. That can be anything from a single facial or massage to a combination of treatments. "You really can get anything you want," McNees says. "It depends on the spa in your area."
April is Stress Awareness Month. Many spas and health clubs offer free or discounted classes, seminars and services aimed at stress reduction, McNees says. This can include classes on meditation or how to multitask without losing your mind.