Spring Fever Sends Mortgage Thermometer Up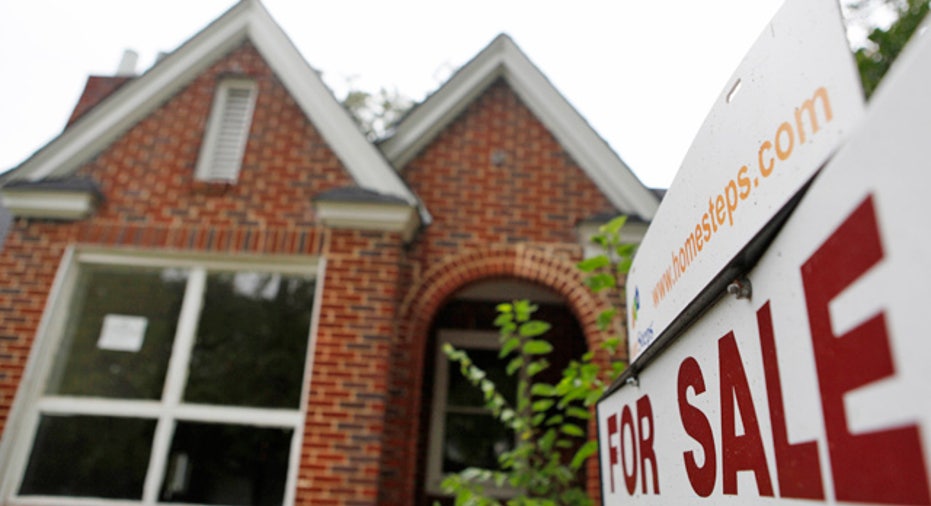 A spring fever swept mortgage interest higher this week as investors took an optimistic view of mixed economic signals.
The benchmark 30-year fixed-rate mortgage rose 5 basis points this week, to 5.01%, according to the Bankrate.com national survey of large lenders. A basis point is one-hundredth of 1 percentage point. The mortgages in this week's survey had an average total of 0.41 discount and origination points. One year ago, the mortgage index was 5.23%; four weeks ago, it was 5.03%.
The benchmark 15-year fixed-rate mortgage rose 9 basis points, to 4.25%. The benchmark 5/1 adjustable-rate mortgage rose 11 basis points, to 3.89%.
The rate rise seemed to run counter to the less-than-stellar economic trends, which normally would have triggered lower, not higher rates, says Michael Becker, a mortgage broker at Happy Mortgage in Lutherville, Md.
"It almost seems like irrational exuberance because most of the economic data, specifically consumer confidence, has been coming out weaker, yet the stock market still rallies and bonds sell off a little bit," he says.
Income, Spending Up
Personal income and consumer spending each grew 0.3% in February, according to the Bureau of Economic Analysis, or BEA. Wages and salaries, in particular, were described as "strong and rising" in a BEA statement.
However, the Consumer Confidence Index tracked by The Conference Board, a business research resource, spiked in February only to dive in March. The sharp drop in consumers' confidence matched a sharp decline in their expectations about the future, Lynn Franco, director of the organization's consumer research center, said in a statement.
"Consumers' inflation expectations rose significantly in March and their income expectations soured, a combination that will likely impact spending decisions," Franco says. "On the other hand, consumers' assessment of current conditions improved, indicating that while the short-term future may be uncertain, the economy continues to expand."
Inflation and Jobs
Those sour expectations may have much to do with rising inflation and stagnant employment.
Prices. The urban-area Consumer Price Index was up 0.5% in February on a seasonally adjusted basis, according to the Bureau of Labor Statistics, or BLS.
The increase was broad-based across items from shelter and medical care to airline tickets, but prices were especially higher for gasoline, household energy and at-home foods, such as meats and fresh vegetables, the BLS explained.
The index was also up on a 12-month basis, rising 2.1% in February compared with 1.6 percent in January.
Jobs. Initial new claims for unemployment insurance benefits totaled 382,000 in the week ending March 19, according to the Department of Labor. That number was cheered as being below the psychologically significant 400,000 level, but Becker questions the enthusiasm.
"If everybody has already been fired, how many more (new claims) will there be?" he says. "The jobs report is no doubt good news, but we need (a lot more) new jobs created to start making a dent in the unemployment rate."
Together, these developments add up to a cloudy outlook for mortgage rates. A sunnier economy and higher prices suggest that rates should continue to be on the rise. But stormy labor markets and financially squeezed consumers could rain on rate increases.