Spray Tan Shop Teaches Teens Sun Safety Ahead of Prom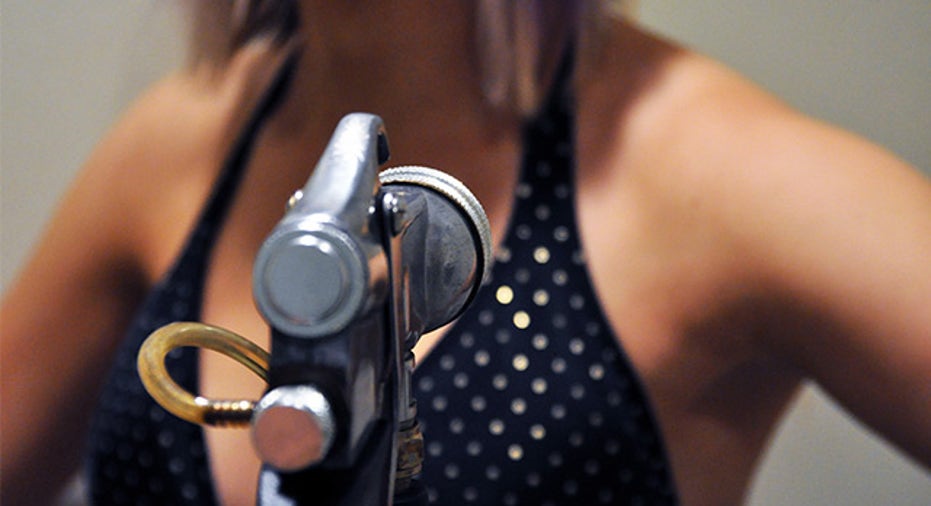 Small Business Spotlight: Air-Tan, @AirTain
Who: Angela Alney, Owner of Air-Tan
What: Air-Tan is a custom spray tan salon – the company says spray tans are a safer, sexier and healthier alternative to tanning beds.
When: 2003 (opened), 2008 (bought out her business partner's stake)
Where: Three locations in the greater Indianapolis, Indiana area
How: Alney, who has made it her platform to speak out about sun safety, says it was this passion that motivated her to open her first franchise and then expand.
"It is the best of both worlds, as we are able to create natural-looking tan [gives customers] confidence, without all the UV damage," Angela Alney, owner of Air-Tan, says.
One of the early challenges she faced was that people didn't know what spray tan was, so building a steady clientele was directly correlated with both teaching the public about sun safety and showing them what a great spray tan looks like.
"When I started finding out my clients had had skin cancer scares here and there, it became apparent people didn't really know about the dangers [of sun damage]," Alney says.
Recently Indiana passed a law banning anyone under 16 from using tanning beds, and Alney says it has given her business a small bump as well as bolstered her platform for proactive sun safety.
"We can offer teens a safe, healthy way to get a tan for prom," Alney says. In addition to talks Alney gives to teens at local high schools, Air-Tan is working with a popular prom dress shop to spread awareness of the risks of UV rays.
"Unlike traditional salons that are heavily focused on their equipment, I'm heavily focused on my people," Alney explains. "People have to feel comfortable and trust in your skills because it's an experience."
A single Air-Tan sessions takes 15 minutes and costs $35.
Best advice: "Unlike everything else [I've done], this has become my passion," Alney says. "The challenges never stop, but as long as you have passion you'll make it through."