Spotify Says It Has Paid $2B to Artists, Industry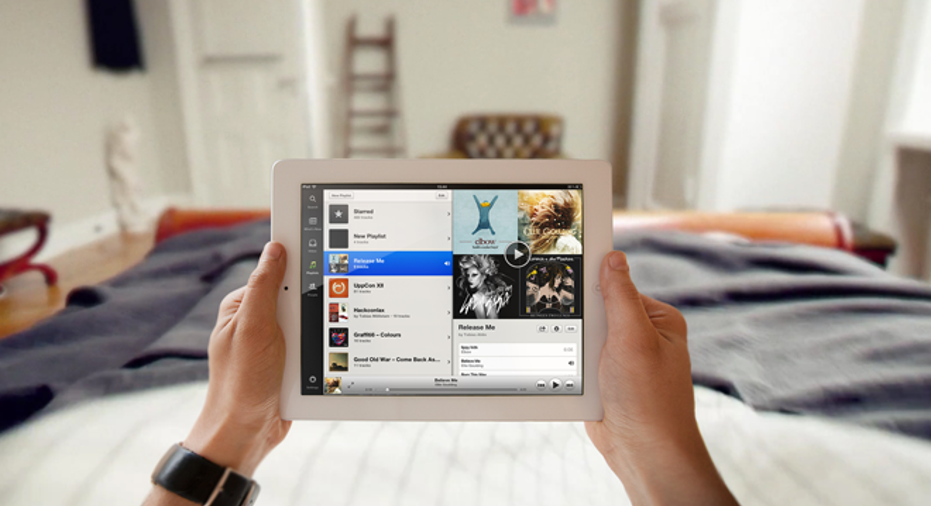 The music streaming portal Spotify made an impassioned defense of its business model on Monday, saying it fights music piracy and had paid out $2 billion to the industry and artists since its launch in 2008.
The statement in a blog post by CEO Daniel Ek came a week after U.S. singer Taylor Swift pulled her entire catalog from the popular streaming site as she released her new album "1989", which immediately soared to the top of the U.S. charts.
Swift's label Big Machine has declined to say why it asked for Swift's albums to be removed from the free service of Spotify, which also offers a subscription service to users who want to eliminate advertising.
But in an op-ed piece for the Wall Street Journal in July, Swift wrote that music was valuable and "it's my opinion that music should not be free".
"Taylor Swift is absolutely right: music is art, art has real value and artists deserve to be paid for it," Ek said in the posting on the Spotify website.
He said Spotify was fighting back against music piracy on the Internet, which he said generated "nothing, zilch, zero" revenue for artists, by offering a combined free listening and subscription service that compensates the music industry.
Its subscriber base has grown to 12.5 million, up from 10 million when the number was last reported in May, he said.
With revenue coming largely from advertising and subscriptions, Spotify had paid out $1 billion to the recording industry and artists from 2008 to last year, and another $1 billion since then, Ek said.
"And that's $2 billion worth of listening that would have happened with zero or little compensation to artists and songwriters through piracy or practically equivalent services if there was no Spotify," he said, taking a swipe at competing Internet streaming sites, some of which do not charge users.
"We're working day and night to recover money for artists and the music business that piracy was stealing away," he said.
Spotify, a Swedish start-up, is widely seen as preparing for an IPO at some point in the future, although it has declined to comment on its plans.
(By Michael Roddy; Editing by Tom Heneghan)